Cioloş: "HR/VP Josep Borrell should make sure he has the leverage to free Navalny, and if not, the visit to Moscow should be postponed."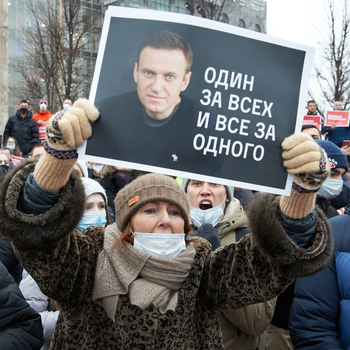 The Renew Europe Group in the European Parliament strongly condemns the Russian court's ruling against Aleksei Navalny, sentenced to 2 years and 8 months in a penal colony, calling for his immediate and unconditional release and of all protestors, political and human rights activists and journalists, detained over the last weeks in the context of Alexei Navalny's return to Russia.
The European Union must increase its support to all civil society organizations and activists that fight for a democratic and free Russia and to expand people-to-people contacts with Russian citizens.
President of Renew Europe Group, Dacian Cioloş (USR PLUS, Romania), said:
"Before going to Moscow, HR/VP Joseph Borrell should make sure he has the leverage to get Alexei Navalny out of jail and if not, he should postpone his diplomatic visit. Alexei Navalny has been put in jail because of the political risk he represents for Putin after a fake trial. He must be immediately released and Europe should use all its capacity to get this done. We have a sanction system which should be an effective tool to defend our values.

People of Russia demonstrating for their basic democratic rights should know that they have an ally, ready to go beyond statements. If HR/VP Josep Borrell cannot guarantee tangible results, postponing his official mission of tomorrow would be the best message to send, while focusing on getting sanctions."
Renew Europe's rapporteur on Russia, MEP Bernard Guetta (Renaissance Delegation, France), added:
"Either Mr Putin condemns himself to a one-on-one with Mr Xi, who would make the Russian Federation a vassal of China and thus condemn the Russian President to growing unpopularity, or he stops interfering in the states that have emerged from the Soviet Union and trampling on fundamental freedoms, as in the case of Alexei Navalny, thus creating the conditions for a modus vivendi with the European Union.

The alternative is clear. What Josep Borrell must notify the Russian President about, is that in the interest of the whole of Europe, and especially Russia, he must now choose security, cooperation and the means to achieve it."
ENDS
For more information, please contact
Goleanu Lucian
Tel : +32 2 283 40 20
Mob : +32 474 09 14 39