Don't miss a beat

in the world of European politics
Don't miss a beat

in the world of European politics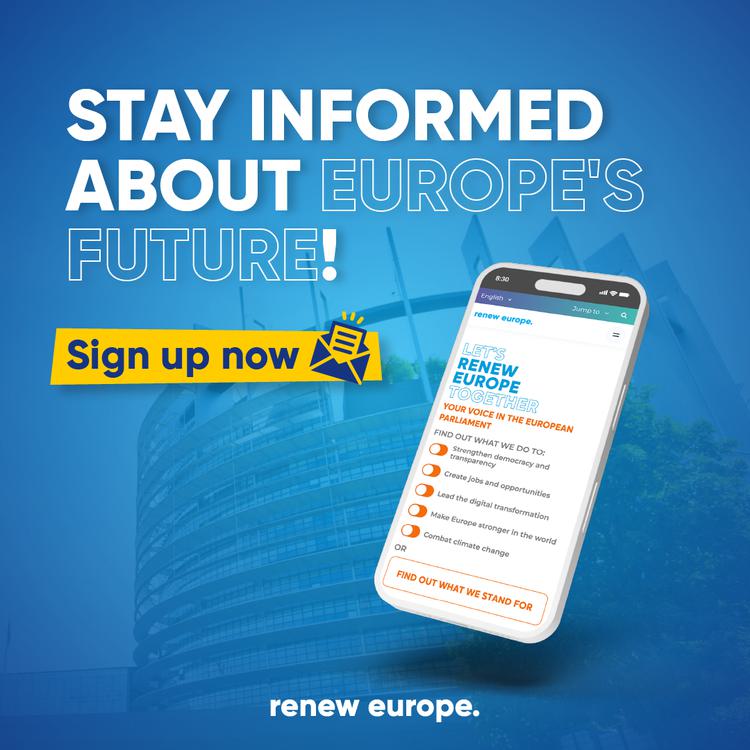 Welcome to Renew Europe's newsletter sign-up page!
Our newsletter is your go-to source for timely updates, insightful analysis, and breaking news about the issues that matter most. Whether you're interested in policy developments, legislative updates, or breaking news, our newsletter has you covered.


Join our newsletter community today and stay informed about the issues that shape our collective future!