Dacian Cioloş, in a group meeting with Thierry Breton: ''EU must harness its industrial might to increase vaccine production''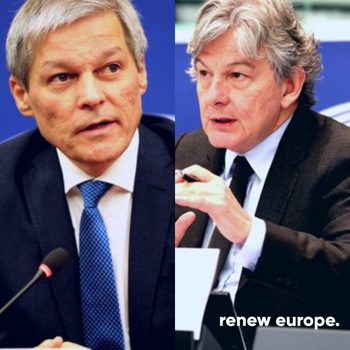 The European Commissioner for Internal Market, Thierry Breton, today attended an extraordinary meeting of the Renew Europe Group to discuss how to increase the production capacity of vaccines in the European Union.
President of Renew Europe Group, Dacian Cioloş, said after the meeting:
"Renew Europe was delighted to welcome Thierry Breton to discuss how vaccine production can be increased in the EU. This debate was an opportunity for an extensive exchange on all the health and industrial challenges to beat the COVID19 pandemic, in Europe and globally.
No stone should be left unturned. The EU must harness its industrial might to quickly step-up production, which means tackling bottlenecks and working with companies to enhance existing facilities. This is both a short term necessity, but also a medium to long term challenge, as new vaccines may be needed to tackle variants and we need to be prepared for this.'
We welcome the move from the Commission to build on Thierry Breton's experience and energy to overcome the vaccine challenge and make sure companies delivers on their commitments.
The solution-oriented discussion touched all issues related to the EU vaccine strategy, including questions related to patents, contracts, treatments, research, export control mechanism, and EU capacity to control the full supply chain of vaccines to protect EU citizens and beyond."
ENDS
For more information, please contact
Luc Vernet
Mob : +32 471 27 92 62