Europeans have given us a strong mandate to change Europe for the better
Let's Renew Europe together

By ending the dominance of the Conservatives and the Socialists, Europeans have given us a strong mandate to change Europe for the better.
At a time when the rule of law and democracy are under threat in parts of Europe, our Group will stand up for the people who suffer from the illiberal and nationalistic tendencies that we see returning in too many countries. Defending the rule of law, the fundamental freedoms and values on which our European Union is based is what drives us every day in our political family.
We will invest in a sustainable continent. We do not have a Planet B, so we must make sure that we preserve the one we have. The Paris climate agreement of 2015 set out the roadmap, now it is time to deliver on the promises made and even go beyond them. We see this challenge as a fantastic opportunity, especially to create quality jobs for young people.
We thrive for a more prosperous Europe for the benefit of all Europeans. By investing in the talents of our citizens and unlocking the potential of Europe's internal market. We strongly believe that economic growth, environmental sustainability, fair competition and responsibility go hand in hand.
Solidarity with those on our planet who do not share our prosperity is also at the heart of our concerns. We attach great importance to the definition of a fair and responsible immigration and asylum policy. Redefining our relationship with Africa is also a priority. We want a partnership of equals.
Our mission is to Renew Europe. Because Europe is our future and is well worth fighting for!

Stéphane Séjourné
President of the Renew Europe Group
les Européens nous ont donné un mandat fort pour améliorer l'Union européenne.
Ensemble pour la renaissance européenne
En mettant fin à la domination des Conservateurs et des Socialistes, les Européens nous ont confié un mandat fort afin d'améliorer l'Union européenne.
À l'heure où l'état de droit et la démocratie sont menacés dans certaines régions d'Europe, notre groupe défend les personnes qui souffrent des tendances illibérales/autoritaires et nationalistes qui ressurgissent dans un trop grand nombre de pays. La défense de l'état de droit, des libertés fondamentales et des valeurs sur lesquelles repose notre Union européenne est le leitmotiv de notre famille politique.
Nous nous battons pour un continent durable. Nous devons tout faire pour préserver notre planète, car nous n'en avons qu'une. L'accord de Paris sur le climat de 2015 a établi une feuille de route et il est désormais temps de tenir les promesses, voire même d'aller au-delà. Pour nous, ce défi est une formidable occasion, entre autres, de créer des emplois de qualité pour les jeunes.
Nous aspirons à une Europe plus prospère, au service de tous les Européens. Pour ce faire, nous devons investir dans les talents de nos citoyens et libérer le potentiel du marché intérieur européen. Nous sommes fermement convaincus que croissance économique, durabilité environnementale, concurrence loyale et responsabilité vont de pair.
La solidarité à l'égard de ceux qui ne jouissent pas d'une prospérité similaire à la nôtre est également au cœur de nos préoccupations. Nous sommes attachés à l'importance d'établir une politique juste et responsable en matière d'asile et d'immigration. Redéfinir notre relation avec l'Afrique figure également parmi nos priorités. Nous prônons un partenariat d'égal à égal.
Notre mission est de renouveler l'Europe. Car l'Europe est notre avenir. Elle mérite que l'on se batte pour elle.
Dacian Cioloș
Président de Renew Europe
Los europeos nos están pidiendo que transformemos esta Europa en una Europa mejor.
Renovemos Europa juntos

Al poner fin al dominio de conservadores y socialistas, los europeos nos están pidiendo que transformemos esta Europa en una Europa mejor.
Hemos llegado a un punto en el que el Estado de Derecho y la democracia corren gravepeligro en diferentes lugares de Europa. Nuestro Grupo defenderá a las personas que sufren las tendencias iliberales y nacionalistas que parecen estar resurgiendo en demasiados países. Defender el Estado de Derecho, las libertades y los valores fundamentales en los que se basa nuestra Unión Europea es lo que motiva cada día a nuestra familia política.
Invertiremos en un continente sostenible. No tenemos un planeta B, por lo que debemos asegurarnos de preservar el que tenemos. El Acuerdo de París sobre el Cambio Climático de 2015 definió la hoja de ruta, pero ahora ha llegado el momento de cumplir lo prometido e incluso ir un paso más lejos. Creemos que es una oportunidad fantástica, especialmente para crear puestos de trabajo de calidad para los jóvenes.
Trabajamos por conseguir una Europa más próspera en beneficio de todos los europeos. Para ello, es necesario invertir en el talento de nuestros ciudadanos y liberar el potencial del mercado interior europeo. Creemos firmemente que el crecimiento económico, la sostenibilidad medioambiental, la competencia leal y la responsabilidad deben ir de la mano.
La solidaridad con otras zonas del planeta menos prósperas que nosotros también es una de nuestras prioridades. Establecer una política de inmigración y asilo justa y responsable es sumamente importante para nosotros. Redefinir nuestra relación con África también es una prioridad: queremos que sea una asociación entre iguales.
Nuestra misión es renovar Europa. Porque Europa es nuestro futuro y vale la pena luchar por ella.
Dacian Cioloș
Presidente de Renew Europe
De europæiske borgere har sat en stopper for den konservative og socialistiske dominans og har således givet os et stærkt mandat til at forbedre Europa.
Lad os sammen forny Europa

I en tid, hvor retsstatsprincippet og demokratiet er truet i dele af Europa, går vores gruppe i brechen for dem, der lider under frihedsbegrænsende og nationalistiske tendenser. Disse tendenser ser vi i dag genopstå i alt for mange lande. Det,der dagligt driver os fremad i vores politiske familie, er forsvaret af retsstatsprincippet, de grundlæggende frihedsrettigheder og de værdier, som Den Europæiske Union bygger på.
Vi vil være med til at skabe et bæredygtigt kontinent. Der findes ingen planet B, så vi er nødt til at værne om den, vi har. Parisaftalen om klimaændringer fra 2015 var et første skridt. Det er nu på tide at indfri de løfter, der blev givet, og endda gå endnu længere. Vi ser denne udfordring som en fantastisk mulighed, især for at få flere unge i beskæftigelse af høj kvalitet.
Vi stræber efter et mere velstående Europa, der kommer alle europæere til gode. Det gør vi ved at investere i den europæiske talentmasse og frigøre potentialet i EU's indre marked. Det er vores faste overbevisning, at økonomisk vækst, miljømæssig bæredygtighed, fair konkurrence og ansvarlighed går hånd i hånd.
Det er os magtpåliggende at vise solidaritet med dem på vores planet, der ikke nyder samme velstand. Vi lægger stor vægt på at fastlægge en retfærdig og ansvarlig indvandrings-og asylpolitik. Det er også blandt vores prioriteter at omdefinere vores forhold til Afrika. Vi ønsker et partnerskab mellem ligeværdige partnere.
Vores mission er at forny Europa. For Europa er vores fremtid og er værd at kæmpefor!
Dacian Cioloș
Formand for Renew Europe

Die Bürgerinnen und Bürger in Europa haben die Vorherrschaft der Konservativen und Sozialdemokraten beendet und uns gestärkt, damit wir Europa besser machen.
Europa gemeinsam erneuern

In einer Zeit, in der Rechtsstaatlichkeit und Demokratie in Teilen Europas bedroht sind, tritt unsere Fraktion für alle ein, die unter den freiheitsbeschränkenden und nationalistischen Tendenzen leiden, die sich in zu vielen Ländern wieder breitgemacht haben. Die Rechtsstaatlichkeit, die Grundfreiheiten und die Grundwerte, auf denen unsere Europäische Union beruht, zu verteidigen –das treibt uns jeden Tag aufs Neue an.
Wir wollen in ein nachhaltiges Europa investieren. Es gibt keinen Planeten B. Deshalb müssen wir dafür sorgen, dass wir unsere Erde erhalten. 2015 wurde im Klimaschutzübereinkommen von Paris der Fahrplan festgelegt. Jetzt ist es an der Zeit, die Zusagen nicht nur einzuhalten, sondern noch über sie hinauszugehen. Für uns ist diese Aufgabe eine großartige Chance – vor allem eine Chance, hochwertige Arbeitsplätze für junge Menschen zu schaffen.
Wir setzen uns für ein wirtschaftlich stärkeres Europa zum Wohle aller Europäer. Erreichen wollen wir das, indem wir in die Talente unserer Bürgerinnen und Bürger investieren und das Potenzial des europäischen Binnenmarkts ausschöpfen. Wir sind fest davon überzeugt, dass Wirtschaftswachstum, ökologische Nachhaltigkeit, fairer Wettbewerb und Verantwortung Hand in Hand gehen.
Auch Solidarität mit Menschen weltweit, denen es nicht so gut geht wie uns, ist ein zentrales Anliegen unserer Fraktion. Große Bedeutung hat dabei für uns eine faire und verantwortungsvolle Einwanderungs-und Asylpolitik. Ein weiterer Schwerpunkt liegt darauf, unsere Beziehungen zu Afrika neu zu bestimmen. Wir sehen Afrika als gleichberechtigten Partner an.
Nicht umsonst heißen wir Renew Europe: Unser Auftrag ist es, Europa zu erneuern. Denn Europa ist unsere Zukunft – und es lohnt sich, für Europa zu kämpfen!
Dacian Ciolos
Vorsitzender der Renew Europe Fraktion
Laten we Europa samenvernieuwen
De Europeanen hebben een eind gemaakt aan de heerschappij van de conservatieven en de socialisten, en ons daarmee een krachtig mandaat verleend om Europa ten goede te veranderen.
Nu de rechtsstaat en de democratie in delen van Europa onder druk staan, neemt onze fractie het op voor de mensen die het slachtoffer zijn van de illiberale en nationalistische tendensen die in te veel landen opnieuw de kop opsteken. In onze politieke familie komen wij dagelijks op voor de rechtsstaat en de fundamentele vrijheden en waarden waarop onze Europese Unie gegrondvest is.
Wij zullen investeren in een duurzaam continent. Er is geen planeetB, dus we moeten ervoor zorgen dat we de planeet die we hebben beschermen. In de Klimaatovereenkomst van Parijs van 2015 is het stappenplan vastgesteld. Nu is het tijd om de beloften na te komen en zelfs te overtreffen. Wij beschouwen deze uitdaging als een uitgelezen kans, met name om hoogwaardige banen voor jongeren te scheppen.
Wij streven naar een welvarender Europa dat ten goede komt aan alle Europeanen. Dat doen wij door in de talenten van onze burgers te investeren en het potentieel van de Europese interne markt te benutten. Wij zijn ervan overtuigd dat economische groei, duurzaamheid, eerlijke concurrentie en verantwoordelijkheid hand in hand gaan.
Daarbij zijn wij ook erg solidair met diegenen op onze planeet die niet delen in onze welvaart. Wij hechten groot belang aan een eerlijk en verantwoordelijk immigratie-en asielbeleid. Ook de herziening van onze relatie met Afrika heeft prioriteit. Wij willen een partnerschap op voet van gelijkheid.
Het is onze missie om Europa te vernieuwen. Want Europa is onze toekomst en daarom moeten wij vechten voor Europa!
Dacian Cioloş
Voorzitter van Renew Europe
 Cetățenii europeni au pus capăt poziției dominante a conservatorilor și a socialiștilor și ne-au acordat un mandat puternic pentru a schimba Europa în mai bine.
Să reînnoim Europa împreună!

În aceste vremuri în care statul de drept și democrația sunt amenințate în unele părți ale Europei, grupul nostru va apăra persoanele care suferă de pe urma tendințelor neliberale și naționaliste care revin acum în prea multe țări. Apărarea statului de drept, a libertăților fundamentale și a valorilor pe care se bazează Uniunea Europeană este ceea ce motivează familia noastră politică zi de zi.
Vom investi într-un continent sustenabil.Nu avem o altă planetă la dispoziție, deci trebuie să ne asigurăm că o păstrăm pe cea pe care o avem. Acordul de la Paris din 2015 privind schimbările climatice a stabilit foaia de parcurs. Acum este momentul să ne respectăm promisiunile și să facem chiar mai mult decât atât. Pentru noi, această provocare este o oportunitate fantastică, în special pentru a crea locuri de muncă de calitate pentru tineri.
Facem progrese pentru o Europă mai prosperă, în beneficiul tuturor europenilor. Prin investiții în talentele cetățenilor noștri și valorificarea potențialului pe care îl are piața internă a Europei. Suntem ferm convinși că responsabilitatea, creșterea economică, sustenabilitatea mediului și concurența loială merg mână în mână.
Solidaritatea cu cei de pe planeta noastră care nu se bucură de aceeași prosperitate ca noi se află, de asemenea, în centrul preocupărilor noastre. Acordăm o mare importanță definirii unei politici echitabile și responsabile în materie de imigrație și azil. Redefinirea relației noastre cu Africa este, și ea, o prioritate. Ne dorim un parteneriat între egali.
Misiunea noastră este să Reînnoim Europa. Deoarece Europa este viitorul nostru, pentru care merită din plin să luptăm!
Dacian Cioloș
Președintele Grupului Renew Europe
Your voice in Europe
We are the pro-European political group in the European Parliament fighting for your freedom and civil rights while securing economic growth and jobs.

Who we are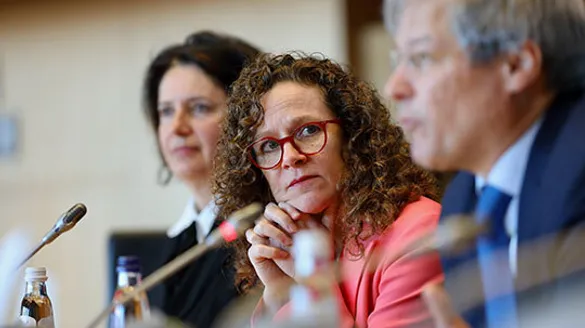 Contact us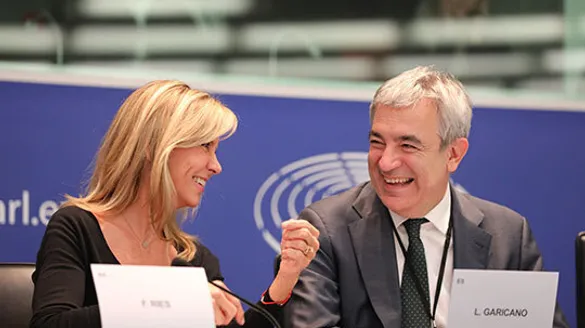 How we work at the European Parliament