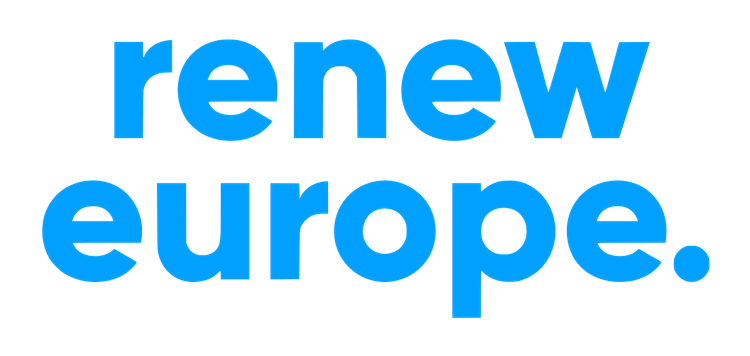 A historic moment
This is a historic moment. The 2019 elections were the chance for citizens to choose which Europe they want to live in. By showing up in larger numbers than ever before, Europeans voted to give us a stronger voice to achieve a stronger Europe for the future.
Our Group has already made our choice.
For us, there was always only one way forward. For us, Europe is our future and is well worth fighting for. The European Union has the chance to renew itself and be able to deliver on the bigger issues, deliver on the expectations of our citizens and deliver tangible added-value enabling them to understand how it positively affects their lives. Our commitment is clear: it is because we believe in the future of Europe that we want to change it!
Our Europe, one Europe
For the European Union to be strong, it must be both a project of European unification after the Cold War as well as the post-World War II peace project. Reuniting Europe through a genuine and deep process of integration of all European countries, from East to West and from North to South, must remain a key element of our Europe of the future.
Reclaiming the promises of Europe
We propose to reclaim the original European values: peace, freedom, prosperity, in a time of climate crisis, conflicts at our borders, terrorism, economic challenges and lasting unemployment within our continent. All over Europe citizens are demanding more action. We want to rekindle the humanistic identity of Europe by always putting the citizens at the core of our priorities. Economic growth, environmental sustainability, fair competition, convergence rights and responsibility go hand in hand. A united Europe is a better tool for finding solutions for a balanced response to migration flows, to invest increasingly in innovation and in skills and drive the digital transition.
Sustainable continent for future generations
We need to take responsibility where others are doubting the ecological imperative. Because the reinvention of Europe will only make sense if future generations can live in a preserved environment and successfully make the transition towards sustainable and circular use of our finite resources. We have all made promises in Paris 2015 and now is the time to deliver on them with effective instruments and a strictly technology-neutral approach. We will make this our priority. For us, the ecological imperative goes hand in hand with delivering economic prosperity. They are mutually inclusive.
Promoting democracy and defending the rule of law, human and fundamental rights
The Union we want is one in which democracy and the right of every human is fully respected. Fair elections, opposition rights, and a free press and media as well as free sciences and academic teaching. We also need to do more in order to safeguard the right of all citizens, gender equality, the fight against xenophobia, protection of national and cultural minorities and ensure the society we live in remains tolerant. We firmly reject the nationalist or illiberal movements that are surging in some parts of Europe.
The Europe we want is one in which the rule of law is fully respected: the law must take precedence over interests of power and money, the independence of the judiciary and the separation of powers must be guaranteed, the rights of individuals and vulnerable groups must be protected and corruption must be combated. We commit to countering the destructive and divisive efforts of populists and extremist nationalists across the continent, and to reject cooperation with any political actors and groups that do not respect the core values of the European Union and of democratic governance.
A more prosperous Europe
The EU has been an important tool for increasing prosperity in Europe. But we need to do more in order to better bring prosperity to everyone and fully utilize the potential of the single market. As economic and social progress are intertwined, it is crucial to invest in real economic, social and fiscal convergence in all Europe's regions and to reinforce our competitiveness by completing the internal market, especially in the digital sector where much still needs to be done and expand our external market with an open trade policy which will remain a driving force of our prosperity provided that openness goes along with reciprocity and sustainability.
Moreover, we need to provide the political and financial resources needed to orientate the education, health and social standards that are so necessary to ensure the dignity of all European citizens. We need to fully use the potentials of the single market in Europe and make sure that it is in our continent that new business and jobs are created. Therefore, we need to increase the innovation and research possibilities in Europe even further but most importantly make sure that new discoveries and innovations can develop new businesses and jobs in Europe instead of being exported to other continents. This will work only if Europe also ensures a level playing field and foster rules leading to fair competition in social, fiscal or environmental areas with our main competitors.
Reinforcing Europe
Europe must act first in the interest of citizens and whenever European states are not able to do so effectively on their own, be it climate change, economic and monetary policy, solidity of budgets and stability of our common currency security and defense, trade, ecological and agricultural transition, immigration and integration or digital change. Europe' integration success story is an inspiration for other Europe states to follow. In each of these areas, Europe must do better, because it represents the efficient level for action.
The citizens of Europe will be our partners in the reinventing of the European project and we will ensure that their voice is heard and listened to in the process of developing European polices and priorities. They can count on us to build and strengthen European power. A modern Europe, which uses common power and regional potentials in appropriate way to build up a better Europe. It must be a useful reality, an area of peace, progress, democracy, prosperity and protection.
18 June 2019