Surveillance spyware can endanger fundamental rights and destabilise democracies. As recent investigations have shown many prominent journalists, human rights activists, lawyers, prosecutors and political figures have been repeatedly spied on in EU Member States. Their phones were infected by the spyware developed by private companies and used by governments against their own citizens. We strongly believe the European Union needs to take firm action and strictly regulate the use of spyware like Pegasus. Oppressing and controlling citizens goes against everything we stand for and it is not compatible with our European way of life.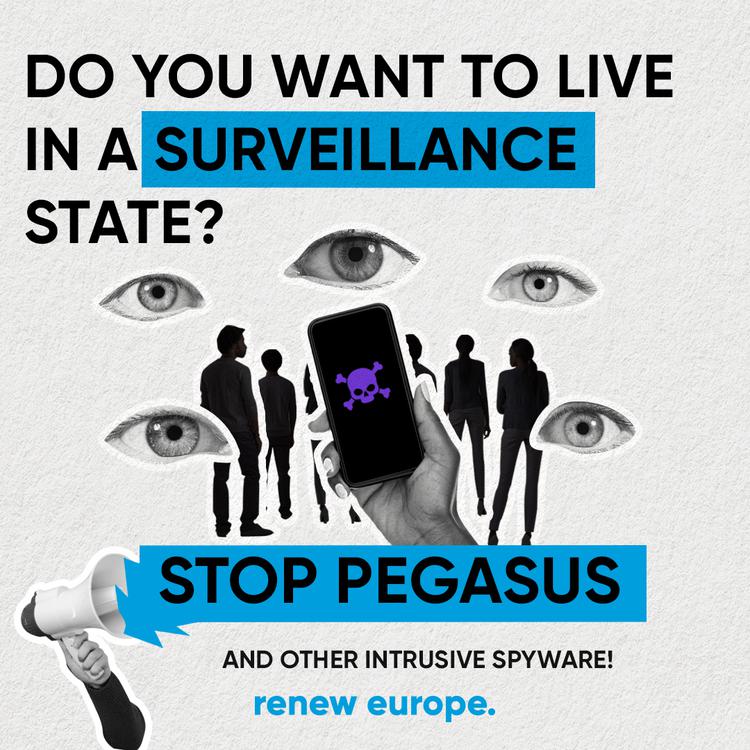 Governments spying on their citizens and politicians tapping in on their adversaries' phones. That sounds like something that happens in authoritarian regimes, right? Well, don't be fooled. It happened right here in our own backyard with victims targeted in Poland, Hungary and Greece for example.
Current regulations clearly fail to protect citizens. The right to privacy is a key part of democracy. Whistleblowers, activists and a free press are needed to keep our politicians and companies accountable for their actions.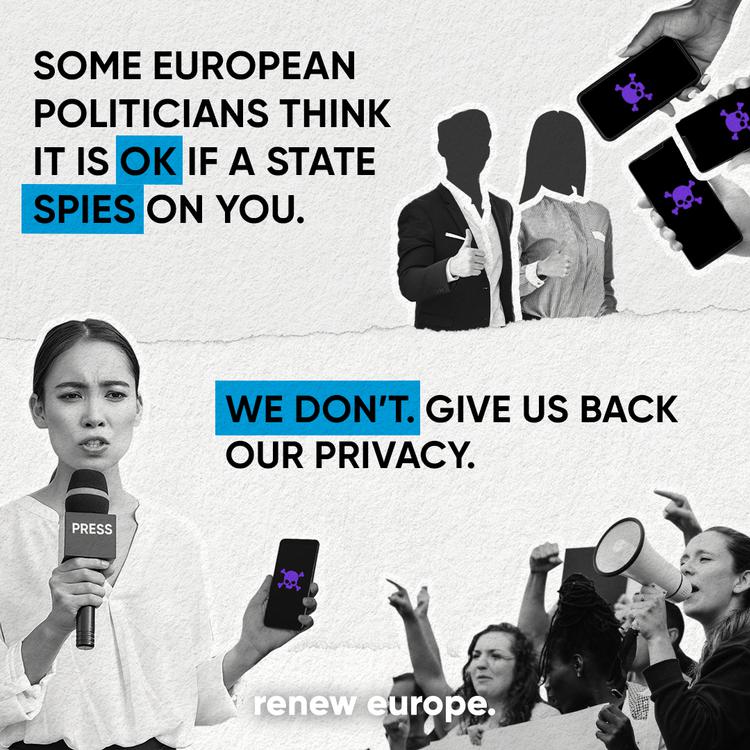 Surveillance companies should no longer get a free pass to operate by their own rules. Like all companies that do business in the EU, they need to obey our laws and respect the values that make us European. If we do nothing, this might threaten free elections to the European Parliament in 2024.

Let's keep the usage of spyware under strict control. It's time to establish an independent institution, the European Tech Lab with the power to monitor and flag who is being tapped on an ongoing basis. Protecting the privacy of EU citizens has never been more important!

When governments use spyware on citizens, they're breaking into their private lives. No different from breaking into their homes.

We fought to set up a Pegasus Inquiry to investigate the surveillance abuses.

Let's uncover the truth & adopt new rules on usage of spyware tech!

— Renew Europe (@RenewEurope) May 4, 2022