Youth Mental Health Survey: the results!

In autumn 2022 we held our Youth Mental Health Survey. Why? Young people are increasingly experiencing mental health issues such as depression, anxiety and loneliness. Global events like the pandemic and the war in Ukraine have exacerbated this trend in recent years.

We believe the mental wellbeing of our young people should be a priority. However, we currently lack the necessary EU-wide data on youth mental health issues in Europe, to address this growing problem effectively.

Which is why we launched a survey and close to 700 young people from 20 European Member States responded to tell us about:
Their mental health challenges
Problems in getting the right support
How Europe can help
We focused the survey on young people aged between 18-30 years old, and we reached most respondents through our social media channels.
Keep reading to discover the main results of the survey.

Tell us about yourself!
First, we asked people to tell us a bit about their lives:
Age
Employment situation
Gender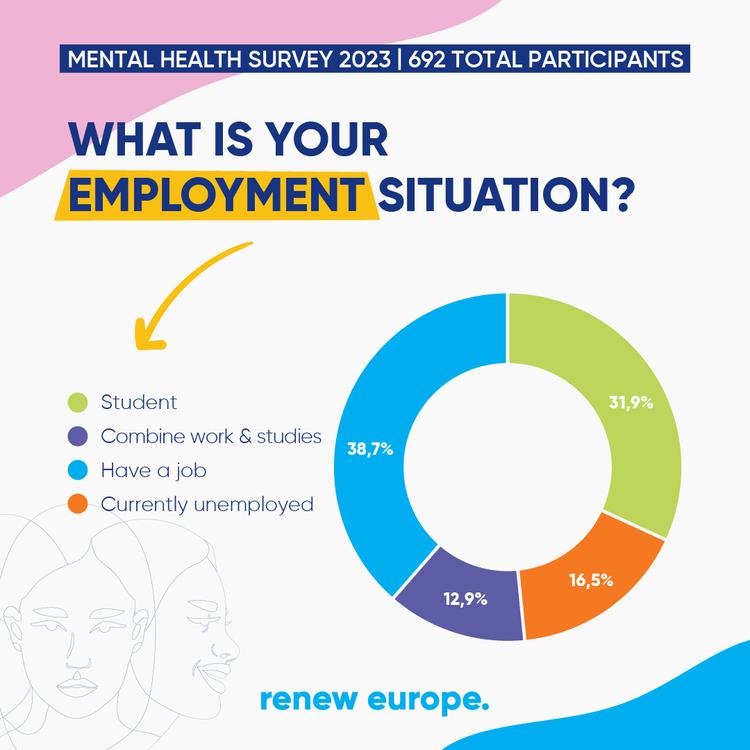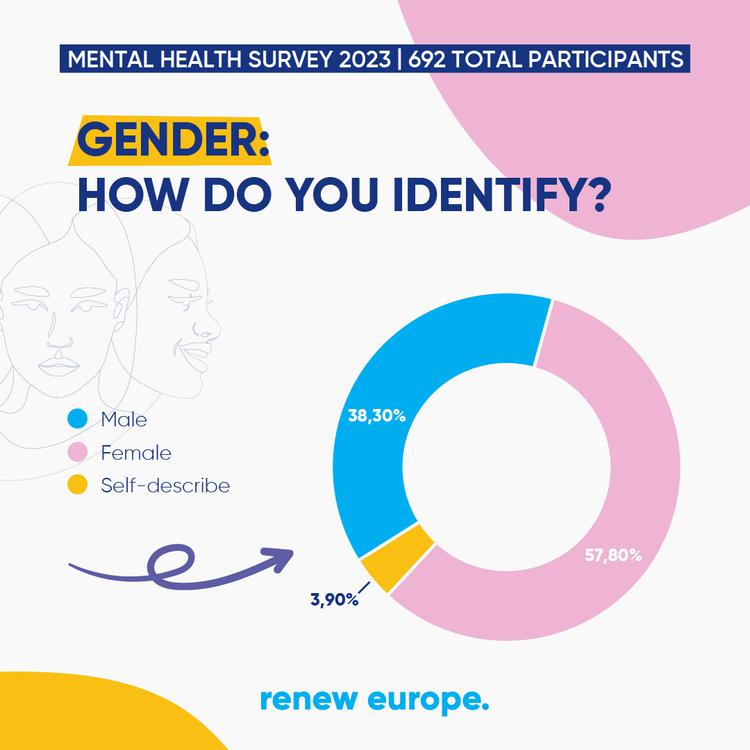 How are you?

Then we asked respondents about their mental health.
It is clear from the results, that mental health is an important theme for our respondents and sadly many of our respondents seem to be struggling with mental health issues. Close to 60% of all respondents classify their mental health as 'not great' or 'poor'.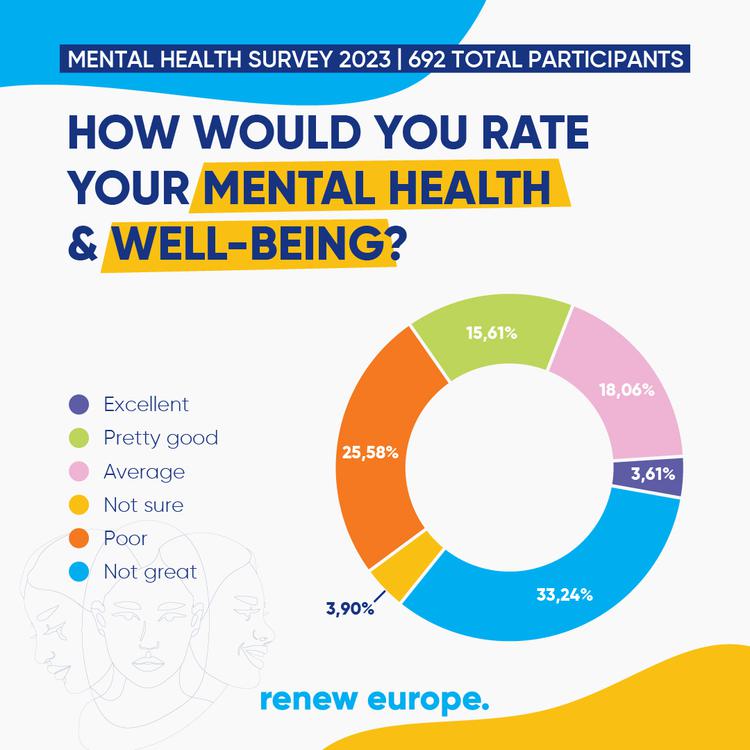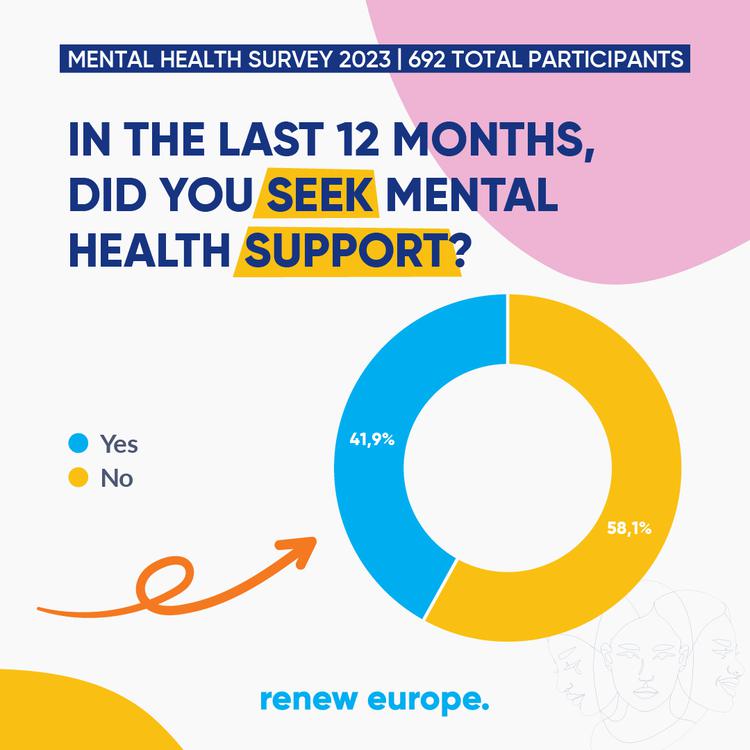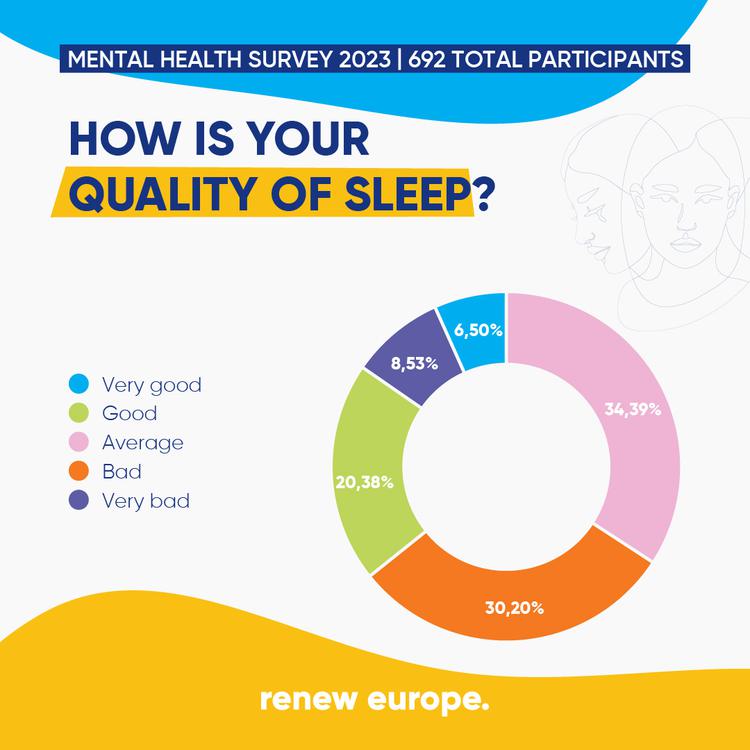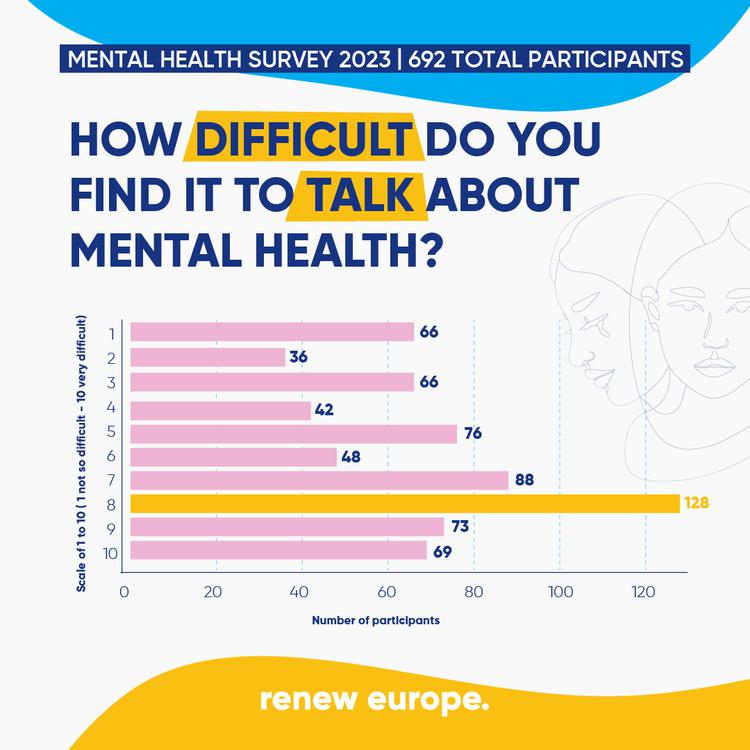 How is your mental health affecting you?
We asked people if they felt they could have accomplished more in life if they had not suffered from mental health issues. Over 70% of respondents answered 'yes' to this question.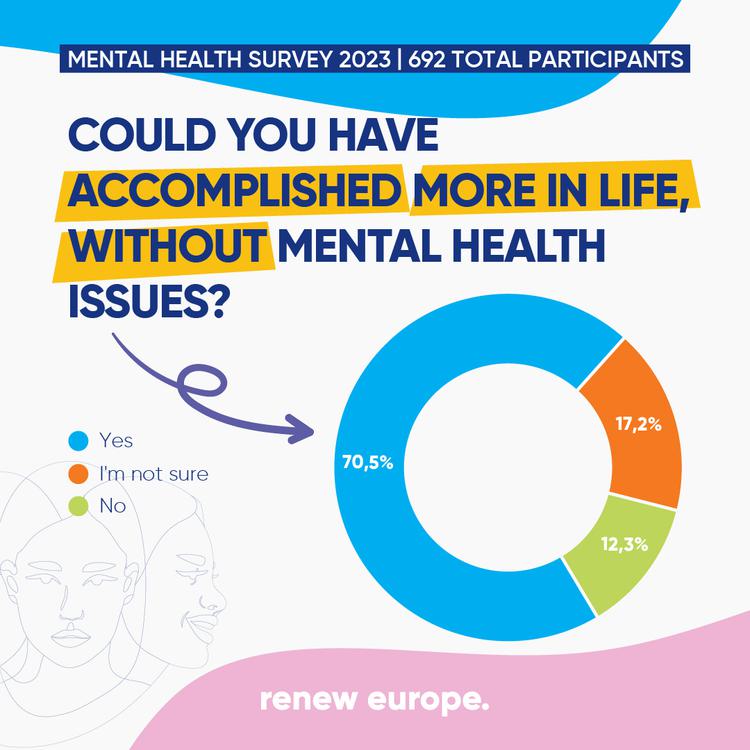 Getting help

We can see that the accessibility of mental health services is an issue for many respondents. A majority of respondents indicate that mental health services in their country are not very accessible.
The main barriers to the right care are:
Long waiting lists
The cost of care
Fear of being stigmatised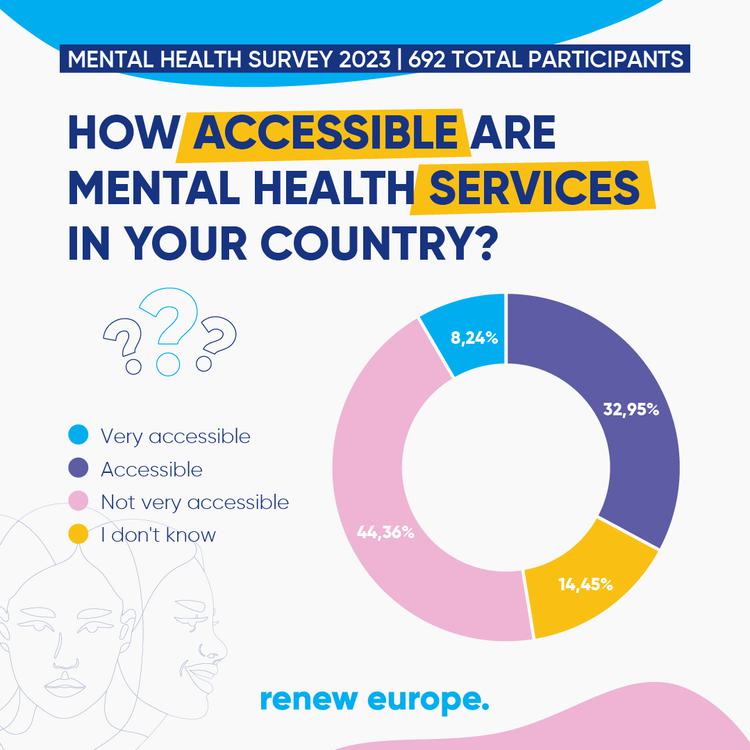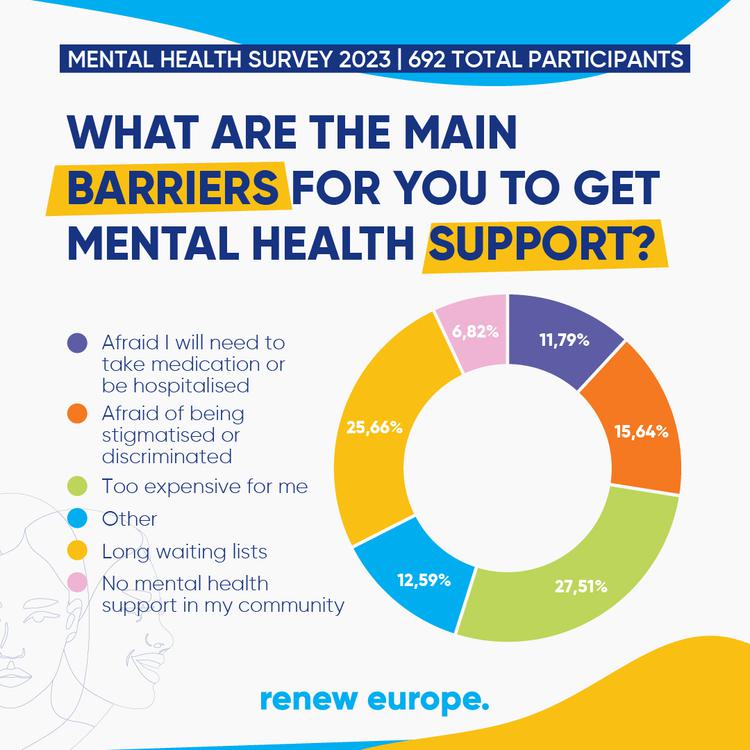 Impact global events
We know from other studies that Covid-19 had a big impact on the mental health of young people in Europe. Our survey confirms this. A majority of respondents also feel that the war in Ukraine had an impact on their mental health.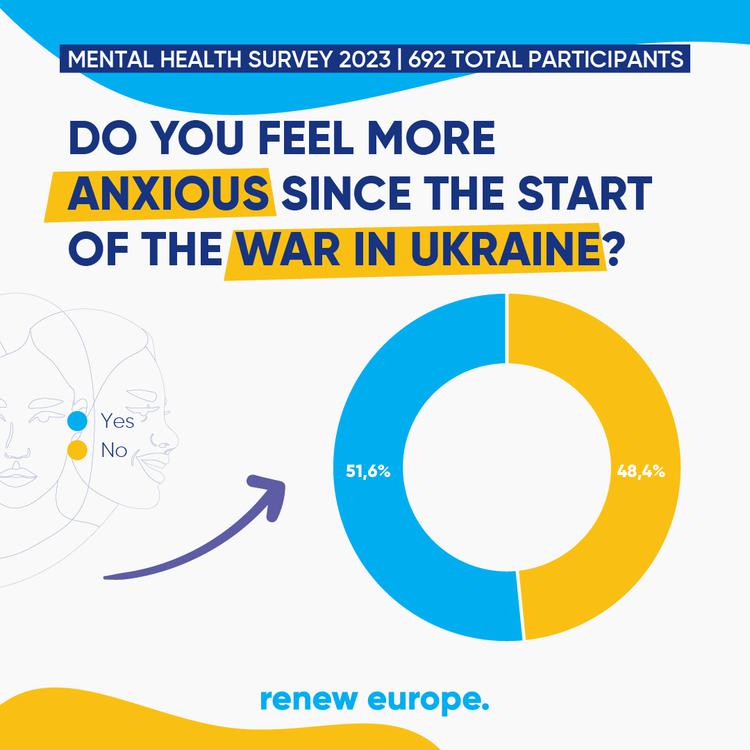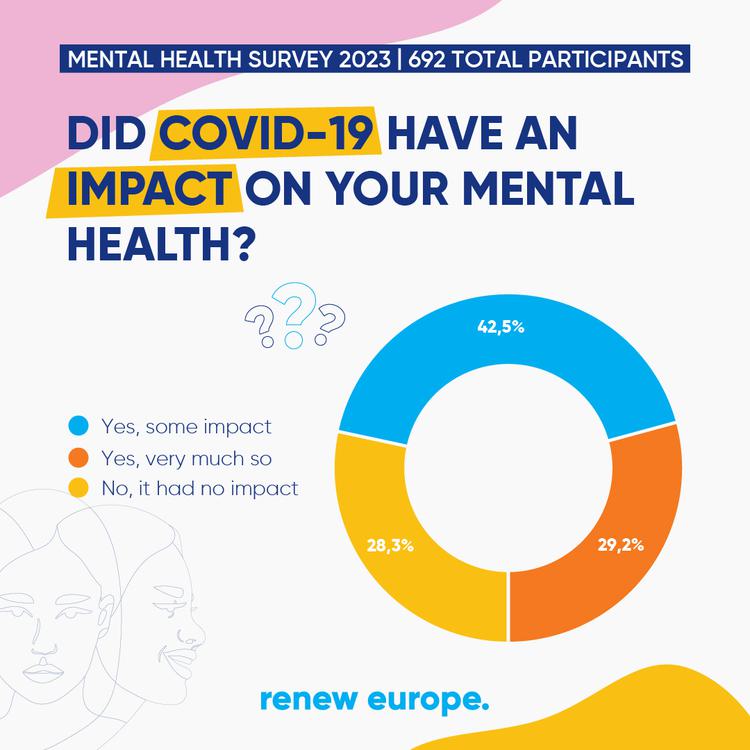 Role social media
Unsurprisingly, social media is considered an important factor in the worsening of mental health issues, but interestingly respondents also see a role for social media to help young people connect and find support.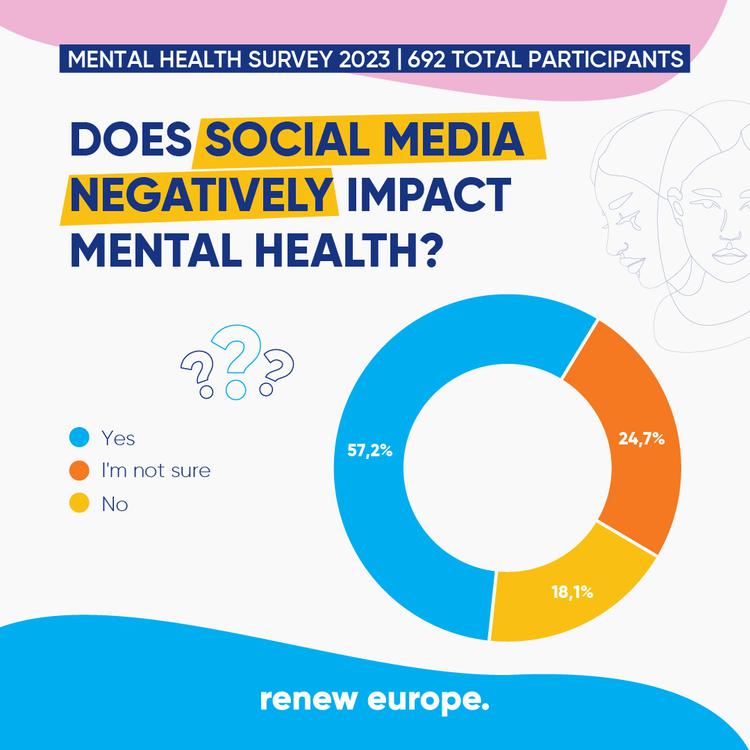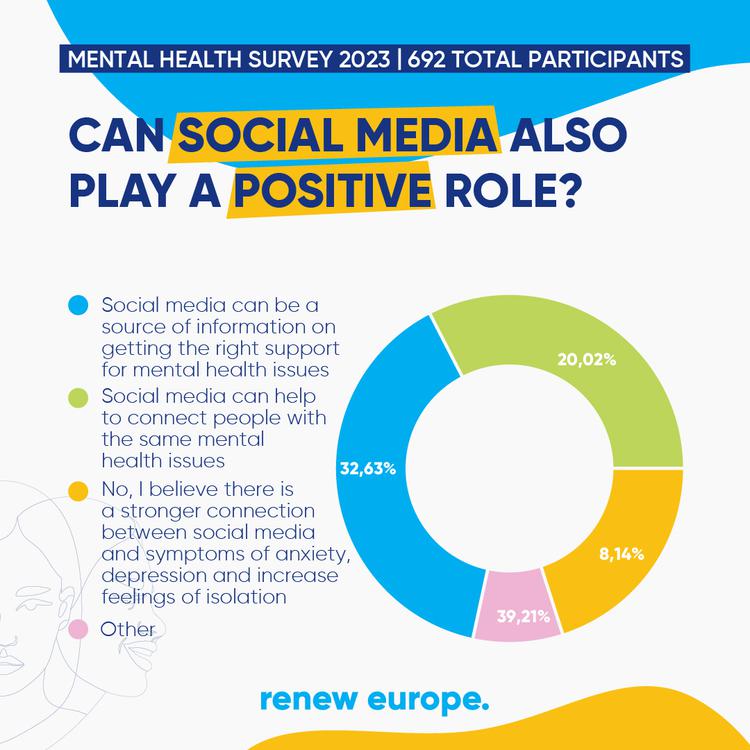 What can Europe do?
Our respondents want to see more investment in:
Affordable care
Education
Prevention in the workplace