LGBTIQ asylum seekers: Europe as a continent of protection
Renew Europe is organizing another Renew4Equality webinar to shed a light on an often overlooked aspect: LGBTIQ asylum seekers.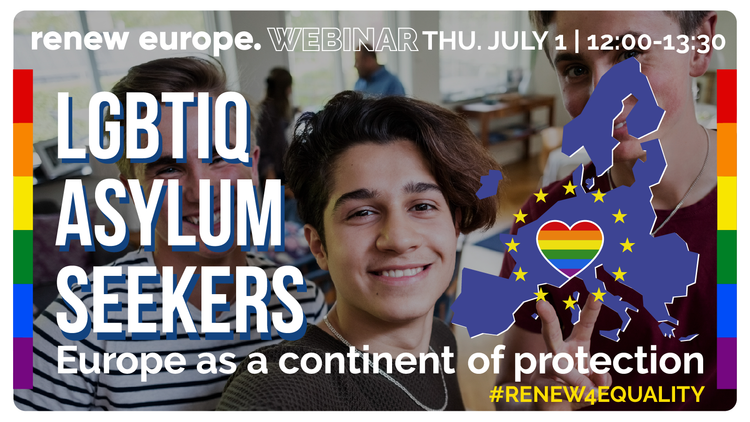 According to research from the European Union Agency for Fundamental Rights, there are a few thousand LGBTIQ refugees applying for asylum within the Union. When one seeks asylum on the basis of their sexual orientation, gender identity or sex characteristics, the asylum system can be even more challenging than it already is. Problems that these asylum seekers face are - amongst others - insufficient reception conditions, high levels of discrimination and a lack of experience and professionalism from authorities in the asylum procedure.
To consider all the above-mentioned aspects, this webinar will host a variety of persons and organizations to exchange views on this topic and to discuss and explore further possibilities for cooperation.
#renew4equality