The Common charger: improving consumers' lives and reducing e-waste
Location: European Parliament Brussels, room PHS 5B001 & LIVE Streaming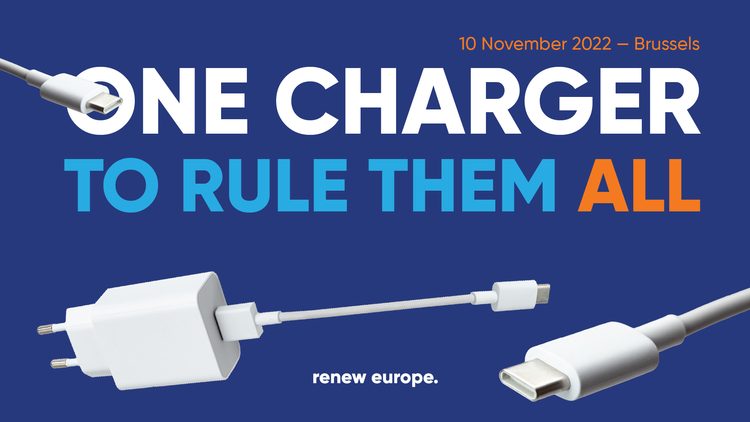 The European Common Charger would make sure consumers no longer need a new charger and cable every time they purchase a new device, and can use one charger for all their small and medium-sized electronic gadgets.
The initiative is an important step towards a more sustainable way of life, while reducing e-waste and protecting consumer rights. Mobile phones, tablets, digital cameras, headphones and headsets, handheld videogame consoles and portable speakers, items rechargeable via a wired cable, would have to be equipped with a USB Type-C port, regardless of the manufacturer. Under the new legislation, exemptions would apply only for devices that are too small to have a USB Type-C port, such as smart watches, health trackers, and some sports equipment. These rules could already enter into force in 2024, however there is the need for further legislative action.
Our shadow rapporteur on the Common charger, Ms Róża Thun, wishes to use this opportunity to debate which further steps could be taken in the future to expand the scope of this proposal, in order to further ensure sustainability and consumer rights in the European single market.
EVENT STRUCTURE
Timing: 14-17h
Room: PHS 5B001
14:15-14:20 Welcoming and Introduction by MEP Róża Thun Und Hohenstein, Member of the IMCO Committee
Panel presentations:
14:20-14:30 Gwenole Cozigou, European Commission - Head of Unit, Construction & Machinery
14:30-14:40 Mathieu Rama, Programme Manager for Circular Electronics, Environmental Coalition on Standards (ECOS)
14:40-14:50 Chiara Giovannini, Secretary General, European Association for the Coordination of Consumer Representation in Standardisation (ANEC)
14:50- 15:20 Q&A Session (onsite and web-streamed participation)
15:20-15:25 Concluding remarks by MEP Sandro Gozi, Member of the IMCO Committee
15:30-17:00 Cocktail