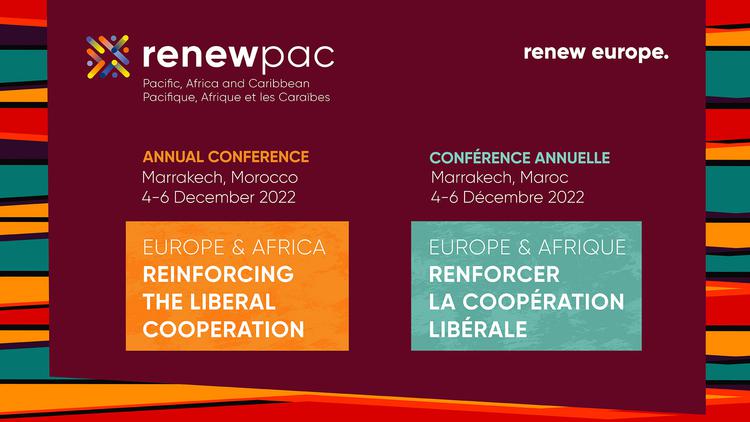 The annual RenewPAC Conference, taking place in Marrakech from 4 to 6 December 2022, has a clear objective: to reinforce the liberal cooperation. Our political agenda in Europe echoes around the world and the solutions and actions in Africa, the Caribbean and Pacific inspire our decision-makers in Brussels.
Renew Europe as a political family stands out and that is why we are proud to gather liberal and democratic political leaders from Africa, the Caribbean, Europe and Pacific. Renew PAC is a key element of our strategy to spur conversation and ideas that can inspire in our countries and in international organizations.
You can download the RENEWPAC Conference agenda here.