The EU's capacity to act: building open strategic autonomy
Renew Europe New Year Seminar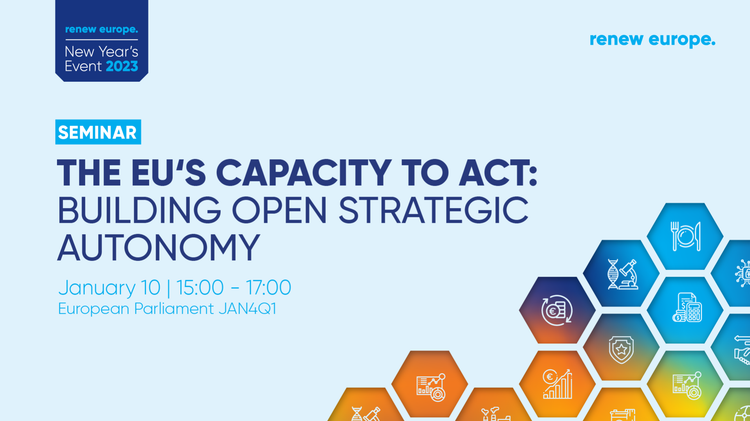 Renew Europe's New Year Seminar on ''The EU's capacity to act: building open strategic autonomy'', hosted by Stéphane Séjourné, President of Renew Europe, will take place on Tuesday 10th January 2023 from 15-17h in the European Parliament, with the participation of:

Alexander De Croo (Prime Minister of Belgium)
Micheál Martin (Tánaiste and Minister for Foreign Affairs of Ireland)
llham Kadri (CEO and President of the Executive Committee at Solvay)
Caroline de Gruyter (Europe correspondent and columnist for NRC and Foreign Policy)
With conclusions by Charles Michel (President of the European Council)
Moderated by Shona Murray (Euronews) and Maria Tadeo (Bloomberg).
Ongoing crises - the invasion of Ukraine, energy shortages and climate change - provide an unprecedented impetus for urgent action. The Renew Europe New Year Seminar will be the opportunity to discuss with key opinion leaders what strategy is needed to enhance the EU's capacity to act on the global stage.
Download the programme HERE