EU-Taiwan: Partners in a changing world
European Parliament, room SPINELLI 1E2 | Interpretation: EN / FR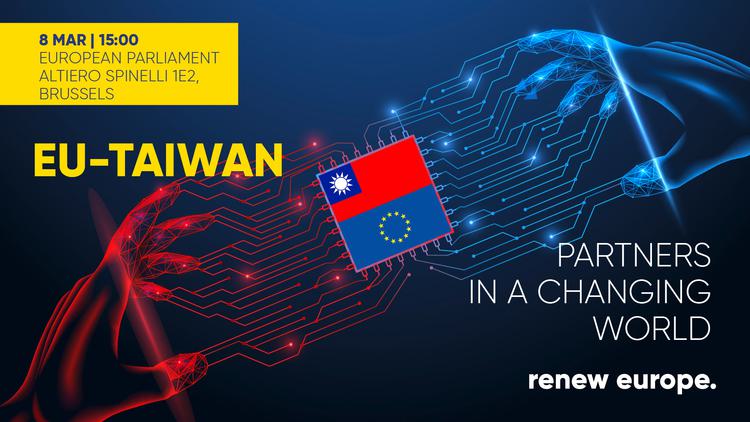 Called "the most dangerous place on earth" by the Economist in 2021, Taiwan continues to face mounting threatening behaviour from China, particularly after Russia's invasion of Ukraine.
Europe has made clear that it stands with its democratic friend, Taiwan, and the European Parliament has been calling for cementing our partnership further through a Bilateral Investment Agreement.
This Renew Europe Seminar aims to discuss the benefits of increasing our trade and investment relations with Taiwan, particularly as a semiconductor powerhouse, but also will examine more broadly the geopolitical context and what the EU should do amid the growing tensions in the Taiwan Strait.
Draft Programme

Dita Charanzová MEP Vice-President of the European Parliament, Renew Europe
Opening remarks & Moderator
Dr Roy Chun Lee Deputy Foreign Minister, Taiwan (online)
Gunnar Wiegand Managing Director Asia and Pacific, EEAS
Helena Legarda Lead Analyst, Mercator Institute for China Studies (MERICS), Berlin
Hosuk Lee-Makiyama Director of the European Centre for International Political Economy (ECIPE), Brussels
Q & A; exchange of views with the audience
Nicola Beer MEP Vice-President of the European Parliament, Renew Europe
Closing remarks