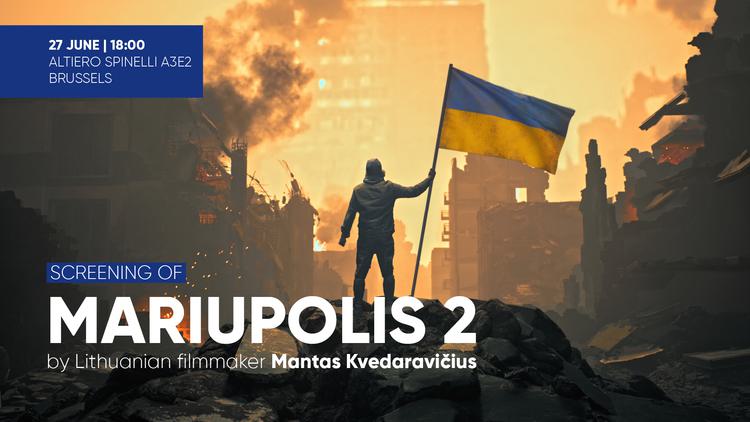 In 2022, Mantas Kvedaravičius went back to Ukraine, Mariupol, at the heart of the war, to be with the people he had met and filmed in 2015. On 30 March 2022 during the Siege of Mariupol he was cold-bloodedly killed by Russian occupiers.
Following his death, his producers and collaborators have put all their strength into continuing transmitting his work, his vision and his films. Also a PhD in anthropology, Mantas Kvedaravičius wished to testify as a filmmaker as far as possible from the agitation of the media and the politicians. With huge force and sensitivity, "Mariupolis 2" depicts life as it continues amidst the bombing and reveals images that convey both tragedy and hope.
"Mariupolis 2" was awarded a European Film Award as best documentary of 2022.
Programme
18:00-18:15 Welcome and opening remarks
Petras Auštrevičius MEP, Renew Europe shadow rapporteur on Ukraine
Jonas Ohman, filmmaker and founder of non-governmental organisation "Blue-Yellow" supporting Ukraine's armed resistance since 2014
Arūnas Kumpis, volunteer soldier in Ukraine and author of "Ukraine in the storms of the war. Diary of a volunteer from Lithuania"
18:15-20:10 Film screening
20:10 Closing remarks