RenewPAC Summit 2023 | EUROPE & AFRICA - HOW TO FOSTER SUSTAINABLE DEVELOPMENT
Location - Hotel Terrou-Bi (Dakar)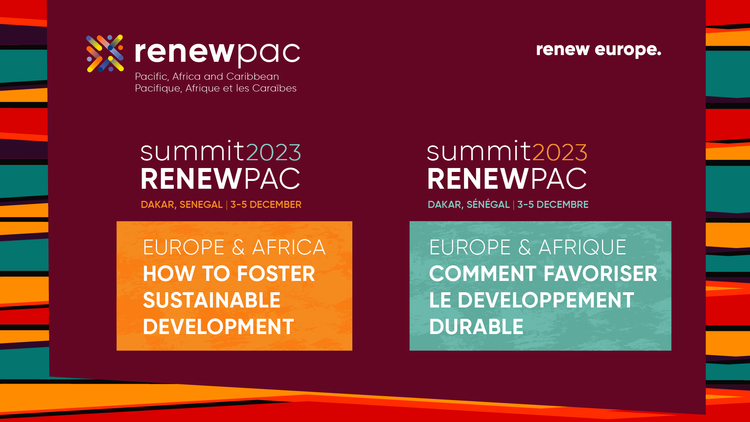 The RENEWPAC Summit 2023 is set to take place in Dakar, Senegal, from December 3 to 5, 2023. This summit builds upon the remarkable achievements of the Renew Europe strategic and political agenda in the context of EU - Africa cooperation and follows the immensely successful 2022 Summit in Marrakech.
The RENEWPAC Summit 2023 has a singular mission: to unite liberal leaders from Europe and Africa. The Summit will address the intricate, interlinked core priorities that both continents are currently grappling with, with a particular focus on sustainable development.
The RENEWPAC Summit is organized with the collaboration of renowned international liberal institutions, including Liberal International, as well as African and European regional organizations such as the African Liberal Network the Friedrich Naumann Foundation, the Alliance of Liberals and Democrats for Europe (ALDE), the European Democratic Party (EDP), the Renew Europe Group in the European Committee of the Regions, and the European Liberal Forum.Join us in Dakar for a dynamic and impactful gathering of minds and voices committed to positive change.