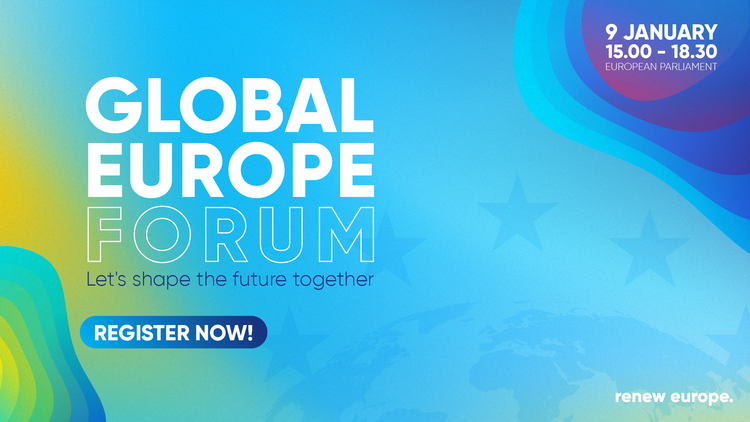 Renew Europe's GLOBAL EUROPE FORUM, entitled "Global Europe in the Face of Multiple International Crises," hosted by Stéphane Séjourné, President of Renew Europe, will take place in the Hemicycle of the European Parliament on Tuesday, 9th January 2024, from 15:00 to 18:30.
Growing economic tensions as well as the recent intensification of international crises, such as the Israel-Hamas conflict and Russia's illegal invasion of Ukraine, highlight the urgent need for a unified and coordinated response from a more geopolitical Union.
The Renew Europe Global Europe Forum will provide a unique opportunity to discuss what strategy is needed to enhance the EU's capacity to act on the global stage, with Heads of State and Government from the Renew Europe family and key opinion leaders.
Participate in our annual event with political leaders from the Renew Europe family, Members of the European Parliament, top European officials, opinion leaders and journalists.