Bosnia and Herzegovina must continue its Euro-Atlantic path following a break in the political deadlock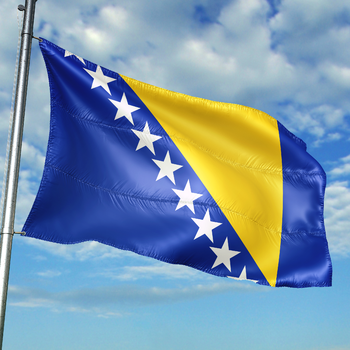 Renew Europe welcomes the end of a 13-month political deadlock in Bosnia and Herzegovina, after the agreement to appoint Zoran Tegeltija, a Bosnian Serb economist, as Prime Minister. The decision comes following a compromise reached between the three co-presidents of the country on submitting annual reform plans to NATO, which will allow Bosnia to move forward with EU accession talks and with negotiations with the IMF on necessary funding.
Renew Europe AFET Vice-Coordinator, Ilhan Kyuchyuk (Movement for Rights and Freedoms, Bulgaria), said:
"After 13 months of political deadlock, the appointment of Zoran Tegeltija as Chairman of the Council of Ministers clears the way for the establishment of the state government. It is an encouraging signal that the disagreement towards NATO integration is overcome and I hope the new government will find a way forward in the implementation of the reforms needed."
Renew Europe MEP, Klemen Grošelj (Lista Marjana Šarca, Slovenia), added:
"After more than a year of political deadlock, an agreement has finally been reached on the appointment of Bosnia-Herzegovina's new Prime Minister and on the country's Annual National Programme. It is now essential that a new Government is formed as swiftly as possible, in order to continue carrying out the necessary reforms for future EU and NATO integration."
ENDS
For more information, please contact
Goleanu Lucian
Tel : +32 2 283 40 20
Mob : +32 474 09 14 39