The Mobility Package creates a fairer level playing field for the road transport sector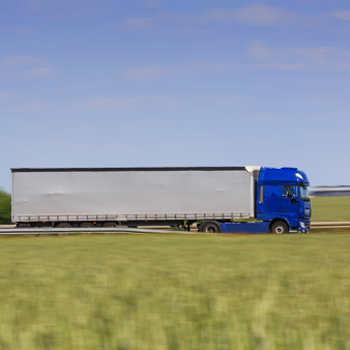 The European Parliament today adopted, in second reading, a major reform of the road transport sector, the so-called Mobility Package, bringing to an end a long and complicated legislative process initiated in the previous mandate. Back in December 2019, the Renew Europe Group managed to negotiate a very balanced agreement aiming at the improvement and harmonisation of rules and creating a fairer level playing field for the road transport sector. Today's plenary endorsed all three legal acts without any amendments, as adopted by EU ministers in April 2020.
On posting of drivers, MEP Izaskun Bilbao Barandica (PNV, Spain), said:
"This package is essential if the road transport sector wants to offer the best it has, in terms of flexibility and capillarity, to the whole of the European transport sector. The directive on posting of drivers is going to improve the working conditions of these professionals and offers solutions to two of the big problems affecting the sector. The first one is the social dumping that leads to under-employment and degrades everyone's working conditions. The second is the application of unilateral solutions Member State by Member State, which have not resolved this problem and have further fragmented the market. It has not been easy to reach an agreement but I hope that this effort will encourage all the Member States to apply these rules in a homogenous and decisive manner."

On resting times for drivers, MEP Caroline Nagtegaal (VVD, The Netherlands), added:
"With the approval of this package, a better organisation of driving and rest periods and better working conditions for the drivers will be ensured, creating a level playing field within the road transport sector at EU level. The gradual introduction of the smart tachographs version 2 will ensure the better enforcement of the new rules and tackle the problem of fraudulent practices concerning driving and rest times. Consequently, the package aims to simplify existing rules and to preserve the integrity of the internal market, while at the same time ensure fair competition."
On market access - cabotage, MEP Søren Gade (Venstre, Denmark) concluded:
"I am very satisfied that we finally reached an agreement on the Mobility Package. The agreement ensures a well-regulated and fair, Single Market for transport, thus contributing to European growth, better competitiveness and good conditions for workers. The current regime for cabotage is maintained, but systematic misuse of the rules is addressed with the introduction of a "cooling off" period. Light transport vehicles are now also covered by the cabotage rules. These measures can potentially reduce infringements by more than 50%. The much criticised return of vehicles to Member States, which is necessary in combating letter box companies, is now extended to every 8 weeks. It is my expectation that a free, well-regulated market will reduce the contrary effects this may have on our goal of a green transport sector."
MEP Radka Maxová (ANO, Czech Republic), Employment Committee's rapporteur on posting of drivers, welcomed the adoption of the package:
"The negotiations about the Mobility Package were not easy as it was crucial to improve the Member States' capacity to fight social dumping, while allowing for the legitimate use of competitive advantages. In the European Parliament we took the right decision that will allow us to maintain the competitiveness of European companies, as well as improve working and social conditions for drivers. And this is exactly what the EU stands for: social fairness and fair competition."
ENDS
For more information, please contact
Goleanu Lucian
Tel : +32 2 283 40 20
Mob : +32 474 09 14 39