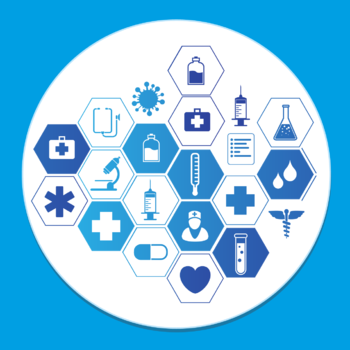 Renew Europe is happy to see most of the principles it outlined earlier to build a European Health Union reflected in the European Commission proposals presented today.
For the past few months Renew MEPs have pushed for a stronger EU presence in making sure our health systems are prepared for threats, and that response mechanisms are in place to handle them. The package now put forward follows along those lines. 'This legislative package, once adopted by the Parliament and the Council, should enable us to respond effectively and jointly to any health crisis, whatever its cause' says MEP Véronique Trillet-Lenoir (Liste Renaissance, FR), Renew Europe Deputy Coordinator in the Committee on Environment, Public Health and Food Safety.
Important elements of today's package include a new regulation on serious cross-border health threats, which will allow for better coordination of national crisis preparedness plans. The EU will be able to ensure better surveillance of infectious diseases, share data, declare an EU health emergency if need be and adopt common measures accordingly.
For that, a larger and more pro-active role of EU agencies is vital. The European Centre for Disease Prevention and Control (ECDC) and the European Medicines Agency (EMA) will be strengthened beyond their current, more technical roles, becoming key players at European and international levels. Going forward, Renew Europe will continue to plead for a further extension of the ECDC mandate to non-communicable diseases. The European Medicines Agency (EMA) will also be given a wider role in crisis management, coordination of clinical trials on medicines, and in particular on vaccines.
'With this legislative package, the European Commission is translating our words into action,' Véronique Trillet-Lenoir concludes, 'Europe's effectiveness, solidarity and unity in dealing with health crises will improve a great deal'.
Renew Europe will continue this debate in Parliament, as well as in the Conference on the Future of Europe, which should come forward with ambitious proposals on how to strengthen the European Health Union.
For more information, please contact
Vincent Stuer
Mob : +32 473 29 04 43