MEP Michal Wiezik joins Renew Europe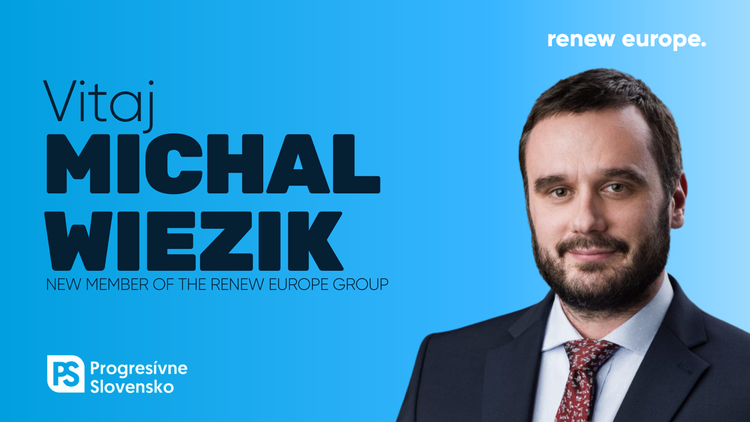 The Renew Europe Group is pleased to announce that Michal Wiezik MEP, (Slovakia, Progresívne Slovensko) has been accepted into the Renew Europe Group in the European Parliament, departing the EPP Group.
Member of the European Parliament since 2019, Michal Wiezik is a committed and widely respected campaigner on ecological matters. Pending parliamentary formalities, Renew Europe grows stronger and now comprises 101 MEPs from 23 member states.
Stéphane Séjourné, President of Renew Europe, said:
"I'm delighted to welcome Michal Wiezik to the growing Renew Europe family. Michal's passion for ecological issues will find a good home in our group. Renew Europe is the political family fighting for a green transition based on innovation and tangible solutions, not ideology. Ahead of midterm elections, our movement continues to grow stronger. We are committed to bringing pro-European, democratic, liberal, centrist and progressive forces under the Renew Europe banner."
Michal Wiezik MEP said: "I truly believe in the EU project and I hope to contribute with my expertise to the pursuit of a prosperous, just and green European Union. And I am happy to do so in the Renew Europe Group, which firmly stands up for EU values, equality and the respect of the rule of law."