Putin may create his own version of Ukraine's history, but he can't decide on its future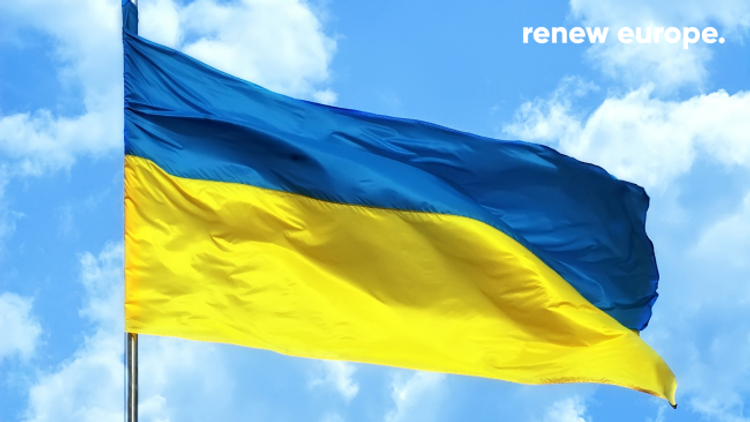 The Renew Europe Group in the European Parliament strongly condemns the Russian Federation's aggressive actions against Ukraine's territorial integrity and sovereignty, by violating international law and its international commitments. The recognition of independence of the Ukrainian regions of Donetsk and Luhansk, followed by the invasion of Russian troops in those territories is unacceptable and endangers the peace and security of our continent.
Renew Europe stands with the people of Ukraine and fully supports its sovereignty, independence and territorial integrity. We welcome today's EU sanctions against those responsible for these acts, as well as the decision made by Germany to suspend the Nord Stream 2 gas pipeline project with Russia.
Renew Europe MEP, Petras Auštrevičius (Lithuanian Liberal Movement), shadow rapporteur on Ukraine, said:
"Russia's open aggression against Ukraine threatens Europe's security and violates international law. The EU's principled response by reinforcing sanctions against the Putin regime confirms our respect for Ukraine's choice and the will of its people; it is based on a true European partnership."
Renew Europe MEP, Bernard Guetta (Renaissance Delegation, France), shadow rapporteur on Russia, added:
"With this new aggression against Ukraine, Mr. Putin does not only want to continue to dismember this country piece by piece. He also wants to tell his neighbours and the world that he does not accept the break-up of the Russian Empire, which he would like to reconstitute. That is why he must be stopped before he sets the world on fire."