Russian state lobbyists banned from European Parliament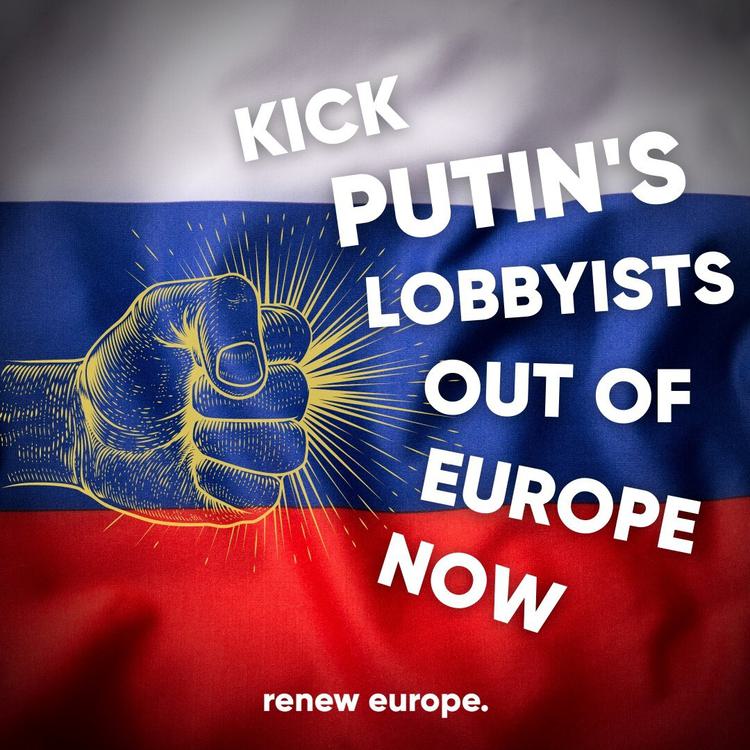 Renew Europe has successfully called on European Parliament President, Roberta Metsola, to ban Russian state lobbyists. The ban will reduce the capacity of Russia's warmongering lobbyists to influence EU politicians and policies, in a blow to Putin apologists on the far-right and left of the Parliament. We call on other EU institutions to follow this move.
MEP, Dita CHARANZOVÁ (ANO, Czech Republic), Vice-President of the European Parliament, said:
"Today we make it official and crystal clear. There is no place for Russian lobbyists in the Parliament. They cannot be allowed to continue to interfere in how we shape our future decisions. We call on other EU institutions to follow this move."
Katalin Cseh MEP, Vice - President of Renew Europe, added:
"This is a blow to the Russian state propaganda machine, but also to MEPs on the far-right and far-left who act as the Kremlin's Trojan horses. Putin's warmongers have no place walking the corridors of the house of European democracy. This is a victory for those who wish to safeguard European democracy."