Renew Europe pushes for future-proof EU legislation on safety of products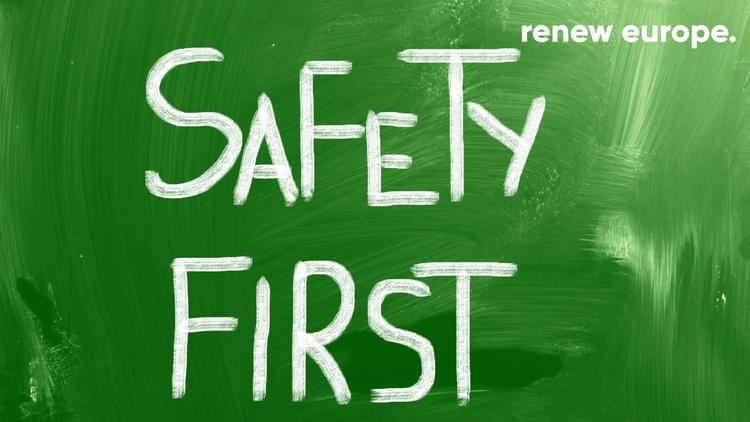 The Renew Europe Group in the European Parliament welcomes today's adoption by the Committee on Internal Market and Consumer Protection of the report on General Product Safety Regulation (GPSR), as an updated, and more effective legislative framework was needed to ensure that all products circulating in the single market are safe.
To be future proof, the GPSR covers all consumers' products: from the traditional ones to new connected digital ones. Updating our product safety legislation to reflect innovations in production and trends of global market by digitalising the market surveillance system is key for our political group.
New rules for online marketplaces will increase safety, better protect consumers and help in reaching a level playing field between the online and offline sectors while preserving the freedom of choice for consumers and the competitiveness of our economic operators. The GPSR will keep the burden for smaller economic operators proportionate and new obligations will target sectors where is more needed.
This new legislation will ensure more safety for our citizens when shopping offline and online and will give consumers more rights, especially when products are recalled or when they need effective remedies.
MEP, Dita Charanzová (ANO, Czech Republic), Vice-President of the European Parliament and rapporteur on General Product Safety Regulation, said:
"This legislation is our "Safety Net" to counter illegal and dangerous products, especially those coming from the third countries, which can harm us and our children. Now, every product will have to have a legally responsible person in the EU and Member States and individuals can take actions against them if they don't do their job. This will mean less risky products on the market, because it will not only be risk to consumers but to the businesses that sell them."
"All economic operators and online marketplaces will be required to inform all consumers they can identify about a recall of a product and if they are ordered to remove something, they have to do so within one day. No consumer should be left out of hand because a manufacturer failed to deliver a product which does not comply with the required standards."