With EU's support and determination, Ukraine must win, it can win and it will win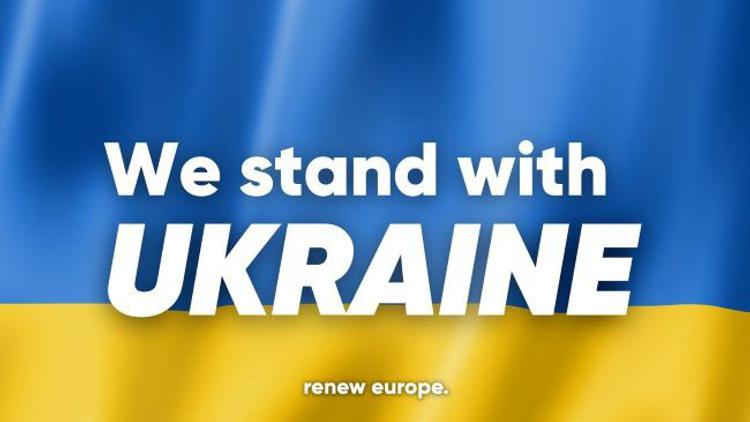 The Renew Europe Group in the European Parliament condemns in the strongest possible terms Russia's escalation of its war of aggression against Ukraine and the illegal sham "referendums" organized by Russia to annex Ukrainian territories.
In a resolution on this matter, today debated in plenary, Renew Europe denounces president Putin and other Russian official's threats regarding the use of nuclear weapons as unacceptable and calls on Russia to immediately withdraw its military forces from the Zaporizhzhia Nuclear Power Plant.
At the same time, we call on the EU and its Member States to work with international bodies to collect evidence and to support the International Criminal Court's investigation of the war crimes committed in Ukraine.
Our political group welcomes the European Commission's proposals for an 8th sanctions package and calls for its rapid approval and thorough implementation. The EU institutions and the Member States must act united to increase the pressure on Kremlin, including through further sanctions packages, a ban on fossil fuel imports from Russia, an export ban of any high tech products and strategic goods and other sanctions aimed at strategically weakening the Russian economy and industrial base, in particular the military-industrial complex.
Renew Europe MEP, Petras Auštrevičius (Lithuanian Liberal Movement), shadow rapporteur on Ukraine, who negotiated the text of the resolution on behalf of our group, said:
"Putin, who claims to be the ruler of the world, wanted to conquer Ukraine and enslave its people in three days. Not only has this failed, but it has turned into a continuation of the atrocious crimes against humanity and the shameful defeats incurred by the Russian aggressor.
The civilised world must respond to Russia's colonial war of aggression with even stronger sanctions and increased support for Ukraine. We must provide security guarantees for Ukraine now, not in the distant future."
Renew Europe MEP, Nathalie Loiseau (Délégation l'Europe Ensemble, France), Chair of the Subcommittee on Security and Defence, added:
"Vladimir Putin has chosen to make the Ukrainian people suffer, to make the Russian people suffer and to be hostile to us. It is now clear that the world has nothing to lose and everything to gain from a Russian defeat in Ukraine. This is not the time to waver in our support for Ukraine, because it is producing results, nor in our sanctions against Russia, because Putin is only waiting for this.
Nuclear threats and sabotage of gas pipelines only serve to intimidate us. We need to deliver more weapons to Ukraine, and faster, because the game is on now. If we want to shorten the war, we must hold out. With our support, with our determination, Ukraine must win, it can win and it will win."