COP27:  Renew Europe calls for more global efforts to halt climate change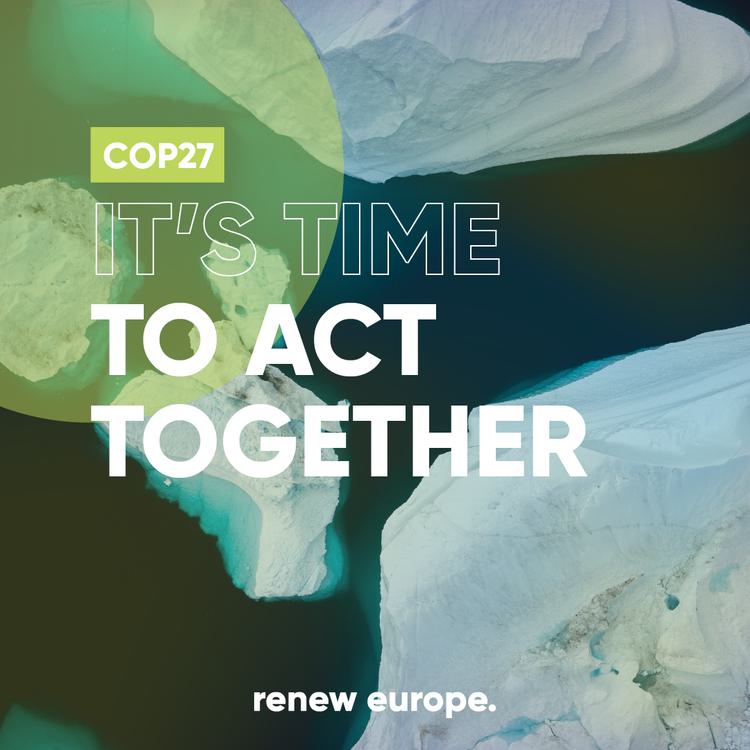 Ahead of the UN Climate Change Conference next month in Egypt, the plenary of the European Parliament adopted today its relevant resolution, outlining its expectations and highlighting the urgency of stepping up global efforts to meet the objectives as laid down in the Paris agreement.
Renew Europe is highly committed to keep the objectives of the Paris agreement within reach. Therefore, our group wants the current emission gap to be closed to achieve the ambition to limit global warming to 1.5 degrees. We can only avoid a total climate disruption if all parties work together. Hence, Renew Europe urges all countries to update their national emission pledges and for the major emitters to set up robust and ambitious CO2 – reduction policies in order to keep the world on track to achieve climate neutrality. Given its global leadership on climate policy, Renew Europe calls for Europe and its institutions to pursue their role with equal ambition.
Still much work remains to be done. The negative effects of climate change on our nature and ecosystems, on our health and food security are already becoming apparent. For Renew Europe, it therefore becomes imperative to increase international aid for climate change adaptation and to provide adequate funding to compensate loss and damage caused by the adverse impact of climate change.
MEP, Nils Torvalds (Svenska folkpartiet, Finland), Renew Europe Coordinator on ENVI committee and shadow rapporteur of the resolution on behalf of Renew Europe says: "COP27 is going to be all about loss and damage and especially in today's world, where our targets are increasingly being challenged by the weaponization of energy, we in the EU need to show that we are more committed than ever. We cannot escape our common global climate obligations."
MEP, Pascal Canfin (L'Europe Ensemble, France), Chair of the ENVI committee and co – signatory of the resolution says : "The EU is on a good path to overshoot its -55 percent objective for 2030. This is what Renew Europe is fighting for because we want to show ambition to the rest of the world and stir higher climate commitments from the rest of the world at the COP27 Climate Change Conference in Egypt next month."