New legislation to prevent future vulnerabilities of critical infrastructure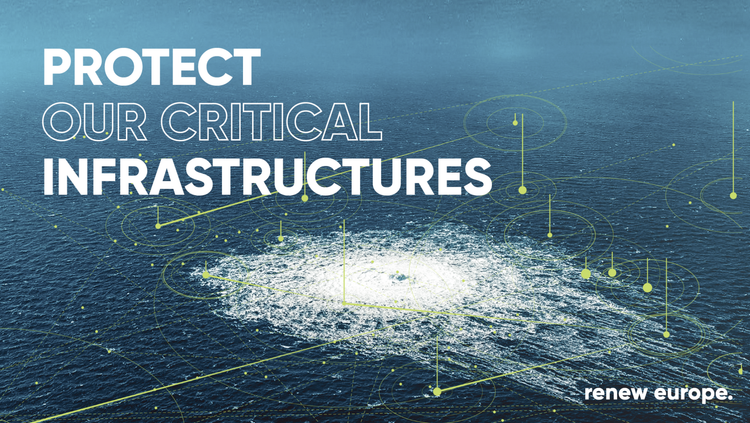 The recent sabotages of critical infrastructure in Europe have undoubtedly shown the EU's vulnerability to stand robust against foreign threats.
Today's adoption of a deal between the European Parliament and the Council to improve the resilience of the EU's essential services, such as energy, transport networks, and drinking water supply, will play a key part in enhancing our systems' future preparedness against crises.
The new rules adopted under the Resilience of Critical Entities legislation, drafted by European Parliament rapporteur Michal Šimečka from Renew Europe, will better protect EU essential infrastructures from disruptive incidents of any physical nature; including terrorism, foreign threats, natural disasters and pandemics.
Michal Šimečka (Progresívne Slovensko, Slovakia), said: "The EU cannot afford more sabotages of critical infrastructure like the recent ones that took place in a number of Member States. The new rules under the Resilience of Critical Entities legislation, that I have worked on, will introduce more complex resilience of the entities and stronger cross-border cooperation among member states and the European Commission. The directive will set plenty of measures ensuring adequate prevention, preparedness and response of both the critical entities and Member States in times before, during and after emergencies."
One of our political Group's victories in the negotiations is the widening of the scope. For instance, large producers and distributors in the food sector as well as distributors of medical products will be covered, as a response to the Covid-19 pandemic and the looming food crisis caused by Russia's aggressive war in Ukraine. The new legislation will also introduce violations of the rule of law provision among the incidents that disrupts essential services, including the national systems that safeguard the rule of law.