EP recognises Russia as state sponsoring terrorism and using terrorist means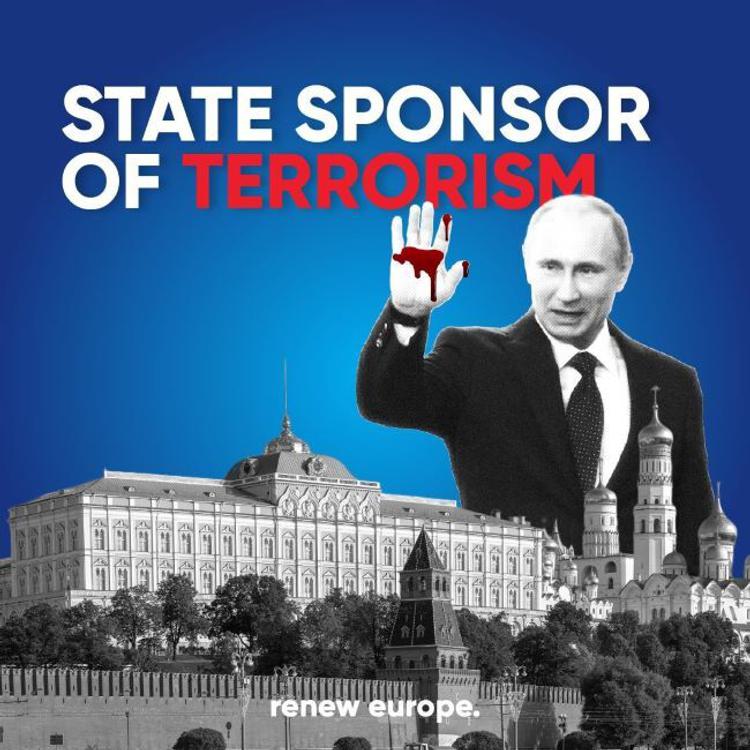 The Renew Europe Group welcomes the recognition by the European Parliament of the Russian Federation as a state sponsor of terrorism and as a state which uses means of terrorism, and calls on the EU and its Member States to develop a legal framework in this respect. A number of significant restrictive measures must be applied against Russia and those countries recognised as sponsors of terrorism with profound impact on their relations with EU and its allies.
In a resolution today approved by the plenary, Renew Europe also calls on the Council to include the Wagner Group, as well as other Russian-funded armed groups and militias on the EU's terrorist list.
We reaffirm our unwavering solidarity with the people of Ukraine who continue proving remarkable courage and resilience under unrelenting threats and attacks since 24 February 2022 and over the last nine years of Russian aggressions, as well as with other victims of Russia's aggression across the world.
Renew Europe MEP, Petras Auštrevičius (Lithuanian Liberal Movement, Lithuania), shadow rapporteur on Ukraine, who negotiated the resolution on behalf of our group, said:
"Europeans are rightly proud of the European Union as a project for peace. However, now, in the face of Russia's war of aggression against Ukraine, we must have legal and other means of stopping the aggressors who, by supporting terrorism and using terrorist means, are destroying Ukraine and threatening our own security."
Renew Europe MEP, Bernard Guetta (Renaissance Delegation, France), shadow rapporteur on Russia, added:
"Unable to defeat Ukraine on the military front, losing one position after another and retreating on all fronts, Mr Putin would like to beat the Ukrainians if he cannot beat their army. He is therefore depriving them of water, heating and electricity with bombs. This is called terrorism and it is against this use of means of terrorism that the Parliament is speaking out this week."