EU's response to the American Inflation Reduction Act: reinforcing our strategic autonomy in a free and open economy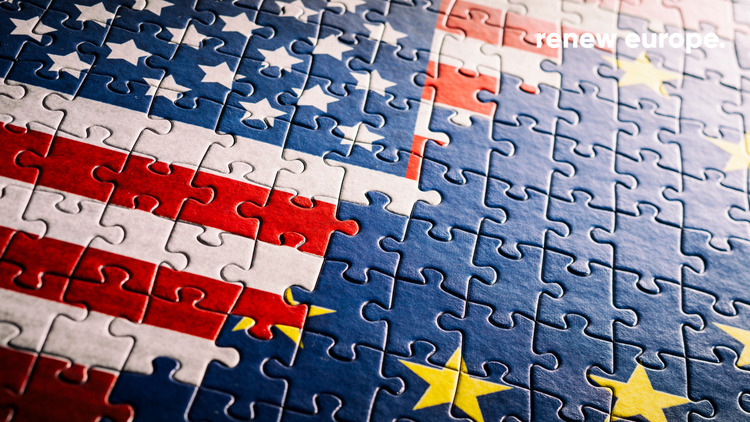 During today's plenary debate, the Renew Europe Group in the European Parliament recalled its concerns about the serious risks that the American "Inflation Reduction Act" (IRA) poses to the competitiveness of European companies and to the integrity of the European single market.
Renew Europe firmly stands by the mechanism of the EU's social market economy and believes in competition and free and fair trade worldwide. However, the IRA legislation is contrary to the World Trade Organisation (WTO) and multilateralism rules. The United States is a historical ally and Transatlantic cooperation is essential, especially in the current uncertain global context. A trade war is therefore out of the question and the EU's answer must avoid such a consequence. We understand the efforts made by the US to seriously address climate change, but it should not be at the expense of our strong economic ties and transatlantic bounds.
MEP Stéphanie YON-COURTIN (L'Europe Ensemble, France), Renew Europe Coordinator on Economic and Monetary Affairs (ECON), stated:
"After the lessons learned about the vulnerabilities of the European production model due to the impact of the pandemic and the ongoing war in Ukraine, as well as growing tensions with China, our political group strongly supports to strengthen the EU's capacity to act in order to become a real geopolitical player in the world. That is why we advocated for the setting up of a Strategic Autonomy Fund of Europe (SAFE) - today called European Sovereingty Fund - to provide us with the necessary investments to advance the EU's so-called open strategic autonomy in key areas such as energy infrastructures, cybersecurity, industrial competitiveness or food security, thereby reducing our dependency on third countries. This European Sovereignty Fund also intends to prevent the relocalisation of EU companies' production and service in the U.S by financial support. Europe wants to remain an open economy, but it will not remain silent".