Renew Europe strengthens parliamentary cooperation with President Zelenskyy's party, Sluga Narodu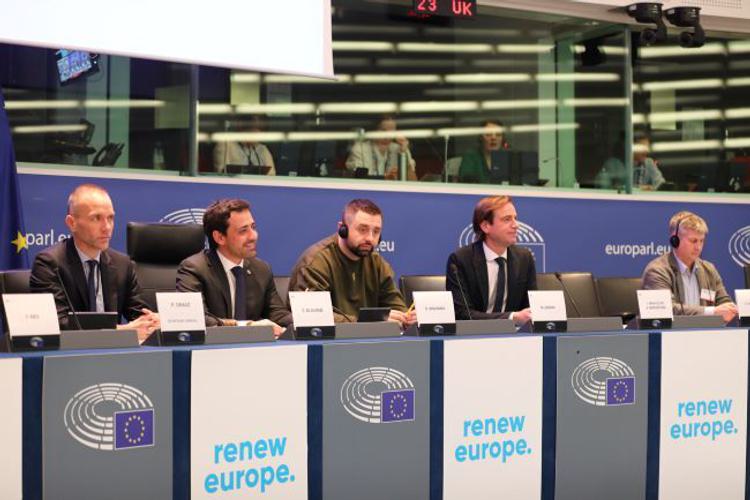 The Renew Europe Group in the European Parliament and the Parliamentary group of our sister party, the Sluga Narodu – Servant of the People Party in the Verhovna Rada of Ukraine, today held a joint meeting for the first time, showing our support and solidarity and making a new step towards the integration of Ukraine in the EU and its democratic institutions.
Together with our Ukrainian partners, we signed a joint declaration highlighting a number of priorities we must focus on in order to strengthen our parliamentary cooperation. Both groups committed to work together on political initiatives to make Europe a more free, prosperous, greener, safer and united continent. When we imagine the future Europe, we want to see a greater Europe with Ukraine as a dedicated member state.
Besides our common work on policies, we need to enhance influence for the victory of Ukraine. Based on solid support and solidarity with Ukraine within the Renew Europe family, both groups will coordinate to effectively promote an agenda at the EU and national levels that will ensure Ukraine's victory.