EU needs Eastern partners as much as they need EU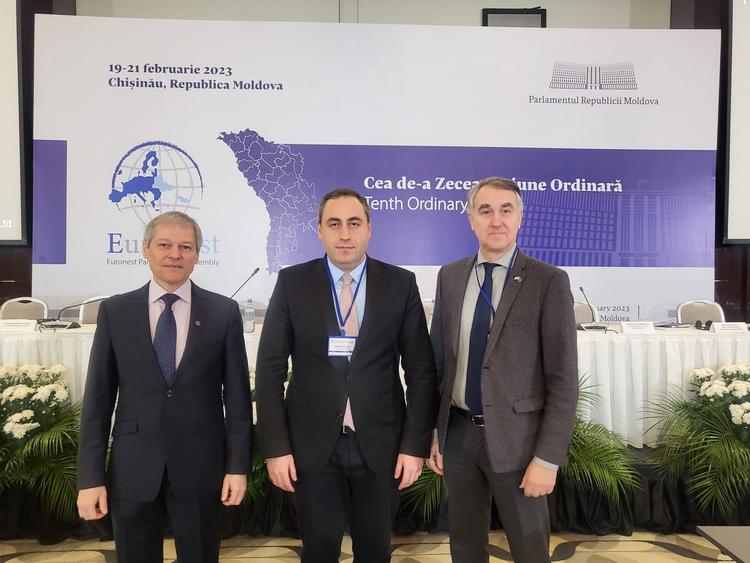 During the 10th Euronest Parliamentary Assembly plenary, held in Chisinau, the Renew Europe Group in the European Parliament condemned in the strongest possible terms the armed aggression of the Russian Federation against Ukraine and sent a strong message to Ukraine, Moldova and Georgia on support for their path towards EU membership. Renew Europe members strongly supported the call by the Euronest assembly to start accession negotiations with Moldova and Ukraine in 2023.
The Eastern Partnership has strategic importance as a framework for reinforcing a mutual security zone, acting as a proactive, regional platform for cooperation, exchange of reform experiences, resolving bilateral disputes and striving for reconciliation between societies in the Eastern neighbourhood.
The European Union must take into account the different ambitions of our Eastern partners regarding the type of relations they want with Brussels and a tailor made approach is needed to keep them close to the EU.
Renew Europe also called for a strong emphasis on the respect of our European values and conditionality and strongly condemned politically motivated persecution, repression, and the imprisonment of government critics in Belarus, Azerbaijan and Georgia.
Renew Europe MEP, Petras Auštrevičius (Lithuanian Liberal Movement), Renew Euronest Assembly coordinator, said:
"The Russian war of aggression against Ukraine marks the geopolitical shift in Eastern European region and highlights once again the importance of a comprehensive partnership between the EU and Eastern Partnership members in building more secure, resilient and prosperous societies. We have to undertake further actions in strengthening Eastern partnership initiative and expanding bilaterally beneficial and overall stability strengthening cooperation."
Renew Europe MEP, Dacian Cioloș (REPER, Romania), Member of Euronest Committee on Political Affairs, Human Rights and Democracy, added:
"The Eastern Partnership remains more than ever a crucial cooperation tool to reinforce the mutual security of EU Member States and Eastern partners alike. Beyond progress in the areas of common interest for all, cooperation with the EU at bilateral level should take into account and move at a pace consistent with the level of ambition and capacity for reform of each of our Eastern partners. In particular, accession talks should offer increased opportunities for accelerated economic development and immediate, tangible benefits for citizens and we should adapt Association Agreements to do that."