One year of war: Renew Europe calls for stronger, fully enforced sanctions against Russia and more humanitarian and military support to Ukraine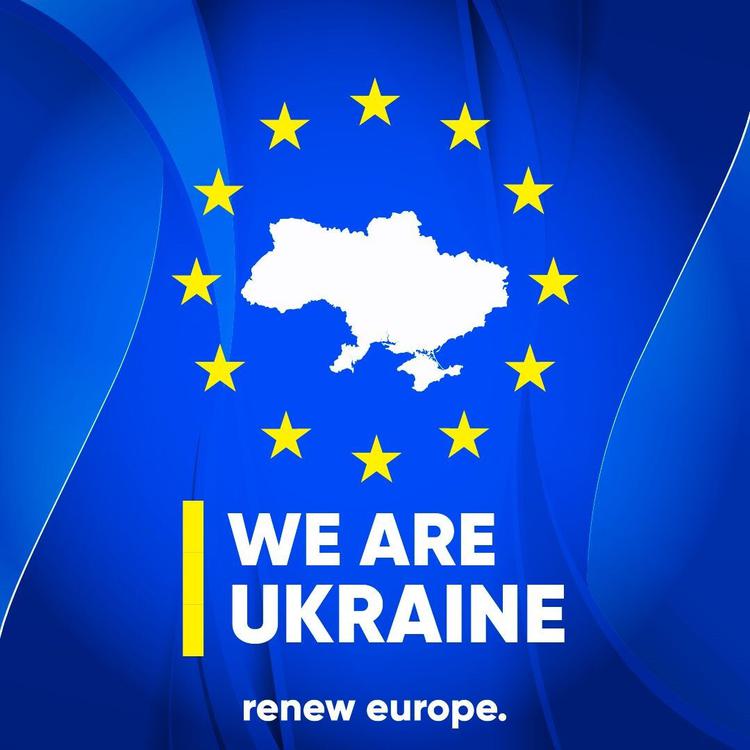 One year since Russia initiated the unlawful war of aggression against Ukraine, the Renew Europe Group in the European Parliament reaffirms its unconditional and full support to the Ukrainian people in their fight for freedom, defending our common values and our European way of life.
The EU must provide more humanitarian and military assistance to Ukraine, with due consideration to fighter jets and long-range missiles and a proper path to accession and early start to the negotiations, if possible in 2023 accompanied by a gradual but decisive integration of Ukraine into the EU Single Market and key sectoral programmes.
Renew Europe welcomes the planned 10th sanctions package against Moscow, but concrete proposal from the EU Commission for confiscation and transfer of the frozen Russian assets directly for the recovery-related needs of Ukraine is needed.
Renew Europe MEP, Nathalie Loiseau (Délégation l'Europe Ensemble, France), Chair of the Subcommittee on Security and Defence, said:
"European sanctions intend to put pressure on Russian decision makers and to target Russia's war efforts. They must be strengthened and fully enforced in the EU. Attention must be paid to third countries intending to help Russia circumvent European sanctions. They have to know that they will face consequences. Additionally, Russian propaganda networks must all be included in an additional package of sanctions."
Renew Europe MEP, Petras Auštrevičius (Lithuanian Liberal Movement), shadow rapporteur on Ukraine, added:
"A year of full-scale invasion and Russian war of aggression against Ukraine is marked by the extraordinary bravery of Ukrainians, Western unity and our common will for freedom. We have to do all possible for Ukraine's victory over the terrorist Russia and its accomplices. By standing with Ukraine in its fight for sovereignty and freedom we affirm our democratic commitments. Long live Europe and Slava Ukraini!"