Georgia: Governing party's attempt to silence civil society and NGOs is a threat to democracy and the country's ambition to join the EU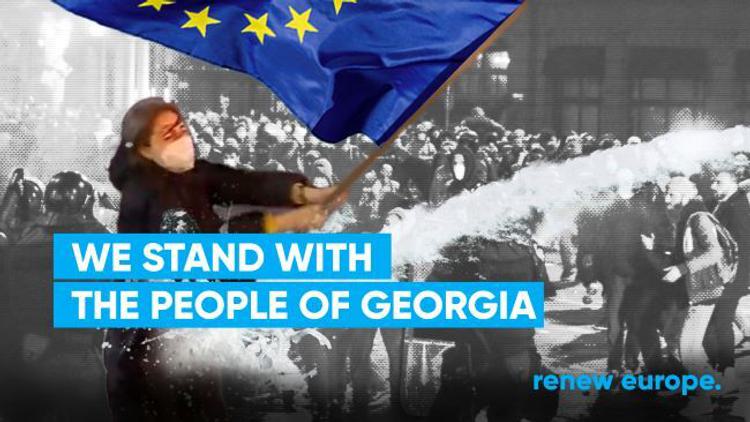 The Renew Europe Group in the European Parliament strongly condemns the Georgian governing party's attempt to pass a law similar to the laws in Russia that authorities have used to silence the Kremlin's opponents.
The so-called "foreign agents" bill triggered a major domestic political crisis, while tens of thousands of Georgians had taken to the streets in the capital, Tbilisi, to protest against the initiative, fearing the country will become an autocracy.
The bill, voted down by the Parliament following protests and international criticism, would have endangered civil society's crucial role in a democracy, as it acts as a check on the power of the state, promotes transparency and accountability, and helps ensure that democratic principles are upheld.
During today's plenary debate on the planned adoption of the foreign influence law in Georgia, Renew Europe MEP, Petras Auštrevičius (Lithuanian Liberal Movement), said:
"We reiterate our solidarity and appreciation to the civil society in Georgia, who contribute significantly to democratic reforms bringing the country closer to the EU. We trust in the historical wisdom of the people of Georgia, who remember the horrors of the totalitarian past, and believe in our common European future."
Renew Europe MEP, Urmas Paet (Eesti Reformierakond, Estonia), shadow rapporteur on Georgia, added:
"Georgia's draft foreign agent law would have been a step in the wrong direction. The people of Georgia want a European path but this law is a step towards Russia. We continue to stand firmly with the Georgian people who wish to protect democracy and their country's European future."