EU plan for joint arms procurement: Securing timely supply to Ukraine and restoring the block's shrinking stocks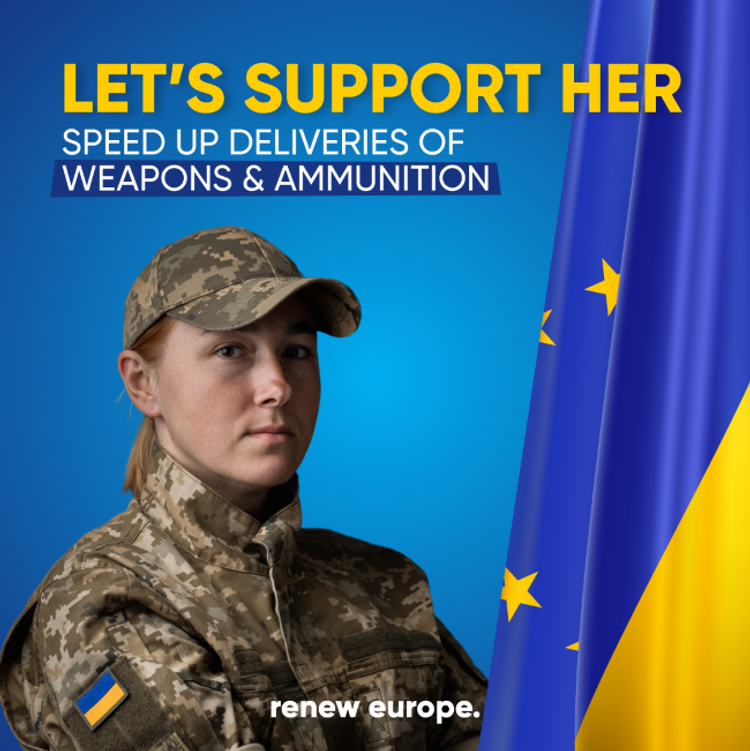 The Renew Europe Group in the European Parliament calls on the European Council to fully back, during its next week's meeting, the swift agreement reached by the EU defence ministers on facilitating the immediate transfer of weapons and ammunitions to Ukraine, including through joint procurement by Member States.
Our political group today initiated a debate in plenary on how to strengthen the EU Defence in the context of the war in Ukraine, especially by speeding up production and deliveries to Ukraine of military supplies.
Requested as a matter of urgency by the Ukrainian President, Volodymyr Zelenskyy, delivering additional military support to Kyiv is vital for the security of our continent and the EU must act without delay.
Speaking during today's debate, Renew Europe MEP, Nathalie Loiseau (Délégation l'Europe Ensemble, France), Chair of the Subcommittee on Security and Defence, said:
"There is fire on our doorstep and we cannot ignore it. Ukraine is under attack and Europe is threatened. In this context, we need to look into all possibilities at our disposal at the same time: to provide Kyiv with ammunition as a matter of urgency, wherever it comes from, by relying on the European Peace Facility. We must be able to hold out for the long term by increasing our own production, while continuing to help Ukraine, because the war will be long, and by ensuring that we have the equipment we need for ourselves.
Peace and freedom have no price, but they do have a cost. Our duty is to bear it."
MEP Hilde Vautmans (Open Vld, Belgium), Renew Europe Group's coordinator in the Foreign Affairs Committee, added:
"Ukraine needs weapons and ammunitions and it needs them fast as Ukraine's victory and hence its future depends on it. This is Europe's whatever it takes moment for Ukraine and its own security. Just as we managed to find rapid solutions through joint purchases and ramping up of production for vaccines during the pandemic, we must now show we can help Ukraine by providing the weapons it needs. With war returning on the continent, Europe must invest in its security and defence, in a European army. If not now, then when?"