Europe must embrace a new economic model to tackle its industrial emergency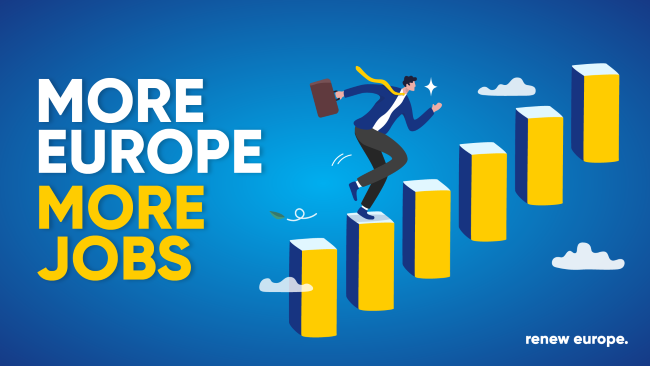 Speaking in a debate in the European Parliament on 'building the competitive economy of tomorrow', initiated by the Renew Europe Group, the President of Renew Europe today outlined a vision for a truly European response to the industrial emergency gripping the European continent. For months, Renew Europe has been calling for action on all fronts, from a new Sovereignty fund securing open strategic autonomy, to a new industrial strategy, utilising our single market and the green deal. Europe's new model should be based on four pillars:
Improving industrial competitiveness, which has declined because of energy costs
Delivering open strategic autonomy
Embracing the ecological transition
Investing in innovation & skills
Ahead of launch of the European Commission's proposals on long-term competitiveness and long overdue proposals on Net Zero and Critical Raw materials tomorrow, Renew Europe recalls that subsidies alone are no panacea and that enhancing competitiveness and embracing a new economic model based on the green transition is the key to building prosperity and creating jobs for all Europeans.
Stéphane Séjourné, President of Renew Europe, said:
"Europe cannot be the continent that keeps a dying model as a remnant. We have to embrace the green deal, not see it as a threat, as some on political right do. Our industrial competitiveness has declined because of energy costs. It is at the European level that we must invest massively in renewable energy and building insulation. Those who invent the sustainable and low-carbon economic model will have the rest of the world as their customers."