Renew Europe calls for targeted sanctions against those responsible for Vladimir Kara-Murza's sentence of 25 years in prison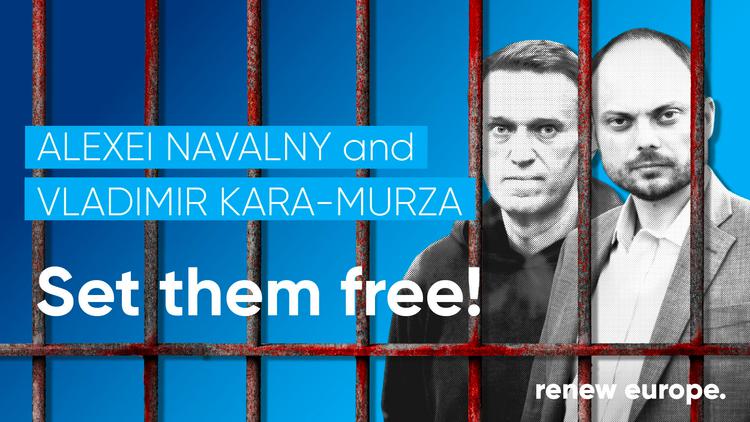 The Renew Europe Group in the European Parliament strongly condemns the politically-motivated conviction of Vladimir Kara-Murza by the Russian authorities and urges the Council to adopt tough sanctions under EU's global human rights sanctions regime against Russian judges, prosecutors and all those responsible for human rights violations.
In an urgency resolution today debated in plenary and initiated by our political group, we demand Kara-Murza's and Alexei Navalny's immediate and unconditional release, as well as the release of all other political prisoners.
There are serious concerns about Kara-Murza's and Navalny's rapidly deteriorating health in absence of any access to medical treatment. The EU and the UK should coordinate efforts towards setting them free and hold accountable those individuals guilty of arbitrary prosecutions, detentions and torture in politically motivated trials.
Renew Europe MEP, Bernard Guetta (Renaissance Delegation, France), shadow rapporteur on Russia, said:
"Like Alexei Navalny, Vladimir Kara Murza is a rare, indispensable and courageous man. The despot in the Kremlin wants them dead because they are the main opponents of his regime. They must be saved because both of them will be indispensable to post-Putin Russia."