EU's new drug framework must deliver a truly European pharmaceutical market that prioritizes citizens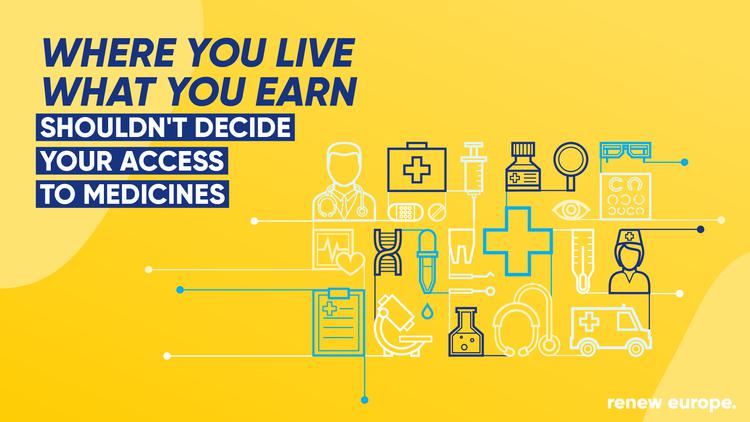 After a long wait, announced many times and pushed back as many times, the Commission has finally today unveiled its revision of the pharmaceutical framework, twenty years after its initial adoption.
This much awaited review comes at a time when Europe is facing serious drug shortages and lasting answers are needed to future cross-border health threats. It should finally place citizens at the center of medicine's virtuous circle.
Responding to the concerns of citizens and following up on the numerous proposals put forward by Renew Europe to address the health challenges Europe is facing and to establish a future – proof medicines regulatory system for Europe, the Commission has now come up with measures aimed at:
Ensuring equal and faster access to innovative and affordable medicines for all European citizens through incentive measures and simplified procedures;
Strengthening the management of drug supply chains and preventing shortages;
Promoting the development and the marketing of medicines for children and rare disease;
Improving the transparency of public funding for research and innovation while also addressing the environmental footprint of drug manufacturing;
Proposing recommendations on targeted measures against antimicrobial resistance.
Now that these long-awaited proposals finally have been outlined, the examination of all proposals in the European Parliament should start in no time. Therefore, Renew Europe stands ready to unwrap, scrutinize and improve the Commissions' proposals because time has come to deliver an ambitious and future proof European drug policy for the benefit of all European citizens.
MEP Véronique Trillet-Lenoir (L' Europe Ensemble, France), declared:
"This colossal and long-awaited revision is moving in the right direction. However, there are still many areas for improvement. During the examination of this text in the European Parliament, Renew Europe will fight to defend ambitious measures on transparency of drug prices, the promotion of joint purchases of medicines outside crisis situations, the obligation for the industry to stockpile essential medicines, and the creation of a European public database indicating tensions and shortages of medicines authorized by the EMA. It is time to develop and strengthen a true European pharmaceutical market that can guarantee all European citizens access to available, innovative and affordable medicines."