President Erdoğan must use his renewed mandate to change Türkiye's political direction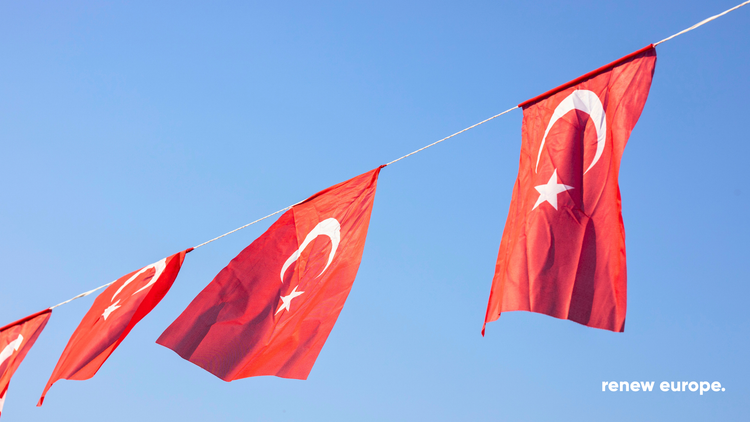 The Renew Europe Group in the European Parliament notes the results of the second round of presidential elections in Türkiye and calls on the re-elected President, Recep Tayyip Erdoğan, to stop the erosion of democracy and tackle citizens' most important concerns.
The reeling economy, the slow recovery after the catastrophic earthquakes in February and Türkiye's tense relations with its western partners are the main challenges for the upcoming period.
The EU showed its solidarity with the Turkish people and has proven it by swiftly sending support in the areas devastated by the earthquake. This created an opening for Erdoğan to improve his relations with the European Union, but trust needs time to be restored.
MEP Malik Azmani (VVD, The Netherlands), First Vice-President of Renew Europe Group and shadow rapporteur on Türkiye, said:
"I call upon Erdoğan to change the political direction of his country. That means: no more pressure with migrants at European borders, no vetoes damaging our NATO alliance, and a strong approach towards Russia. I expect that he will maintain the EU-Türkiye migration agreement. I also hope that he will finally understand that the rule of law is essential. For instance, when it comes to respect for critics and minorities such as the LGBTQI+ community.
I believe that the EU and Türkiye can look for new opportunities to cooperate. Also Türkiye needs strong cooperation with Europe to improve its political and economic position in an unstable region, near to Russia and the Middle East.
But any positive signal will have to come from Ankara now."