Renew Europe calls for a clear pathway for Ukraine's Euro-Atlantic integration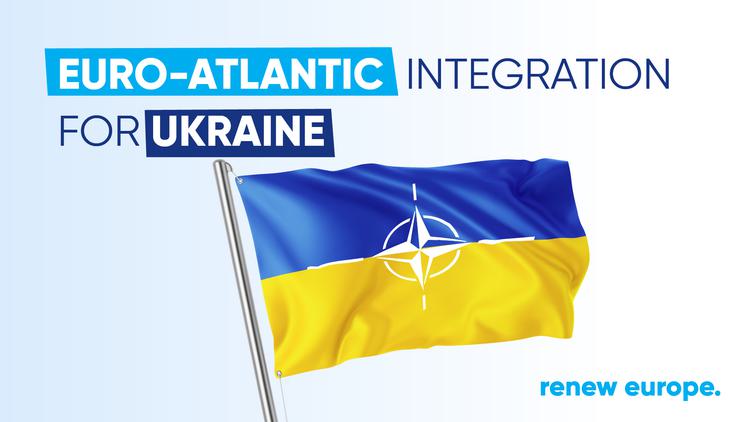 In a resolution on the sustainable reconstruction and integration of Ukraine into the Euro-Atlantic community, today approved by the plenary, the Renew Europe Group in the European Parliament calls on the Council and the Commission to set out a clear pathway for the start of the EU accession negotiations by the end of this year, focusing on providing tangible benefits for Ukrainian society and citizens.
The EU must prioritise a comprehensive recovery package for Ukraine, which should be focused on the country's immediate, medium- and long-term relief, reconstruction and recovery.
Our political group also calls on the North Atlantic Treaty Organization to honour its commitment regarding Ukraine's membership in NATO and expects that the upcoming Vilnius and Washington summits pave the way to extend an invitation to Ukraine to join. The NATO accession process should start after the war is over and be finalised as soon as possible.
Renew Europe MEP, Petras Auštrevičius (Lithuanian Liberal Movement), shadow rapporteur on Ukraine and initiator of the resolution, said:
"In resisting Russia's destructive aggression, Ukraine needs not only the help of all of us, but also our continuous backing to become a full member of the Euro-Atlantic community - a deserving member of the European Union and NATO. In no way this should be seen as a compensation for the suffering it has endured, but as a recognition of its increasing contribution to the security and prosperity of the Euro-Atlantic community."
Renew Europe MEP, Nathalie Loiseau (Horizons, France), Chair of the Subcommittee on Security and Defence, added:
"In the face of Russian aggression, cynical attacks and atrocities, Ukraine is courageously resisting. The Union's duty is to support Ukraine as it reclaims its territories, to accompany it in its integration process beyond the significant progress already made, and to help it rebuild its country as of now."