The EU must make more efforts to achieve by 2030 the global goals on halting climate change, achieving social justice and sustainable development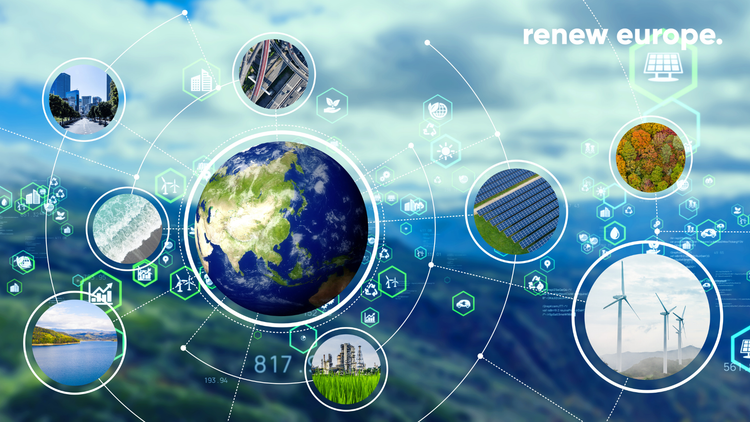 The European Parliament adopted today in plenary session the second annual report on the EU's implementation of the Sustainable Development Goals (SDGs), a Renew Europe initiative. We are very concerned to see that for many objectives, the EU is poorly performing and even regressing. This is the result of the crises we have faced during the recent years, such as the COVID19 pandemic and Russia's invasion of Ukraine. We believe that it is also a lack of political will.
Through this report, we call again on the European Commission to adopt a clear strategy with binding targets on the SDGs until 2030, tackling issues such as leadership, targets, monitoring and financing. The challenges we face in the EU and globally: climate change, pandemics, conflict, mass displacement, extreme poverty - all require holistic, global responses. Agenda 2030 is the only framework that enables such a response.
MEP Barry Andrews (Fianna Fáil Party, Ireland) Renew Europe's shadow rapporteur on the file in the Committee on Development (DEVE) and chair of the SDG Alliance, says:
"We need to move beyond the era of SDG-washing in the EU - we now need SDGs with teeth, which can hold actors to account and transform societies. The first step is for the EU to adopt a single, overarching strategy to implement the goals, with clear, time-bound targets for each goal. Without an EU strategy, we are poised to fail. Globally, the time has now come to push for binding targets. We are hopeful that such discussions will be on the agenda of the upcoming SDG Summit, which will be a moment of reckoning for Agenda 2030. The EU has to be the agenda-setter of this summit, which is why this European Parliament report is so important."
MEP Max Orville (Mouvement Démocrate, France) Renew Europe shadow rapporteur on the report in the Committee on the Environment, Public Health and Food Safety (ENVI), adds:
"We have 7 years left to achieve the Sustainable Development Goals (SDGs). Our message is clear: implementation is on track, but needs to be accelerated. If they are to succeed, the SDGs must become everyone's business - the public and private sectors, civil society, citizens and promoters of innovative solutions. They must also be the compass for all European public policies. Together, let's ensure the prosperity of our planet and the well-being of our populations."
Context:
Renew Europe called in the previous report for the European Union to present an EU Voluntary Review assessing the EU's progress towards all interconnected 17 SDGs by 2030 within the EU and globally. Agenda 2030 and the Sustainable Development Goals (SDGs provide a framework of initiatives aiming to put and end to poverty, hunger, inequalities and climate change.