Italy's Government must respect the rights of LGBTI families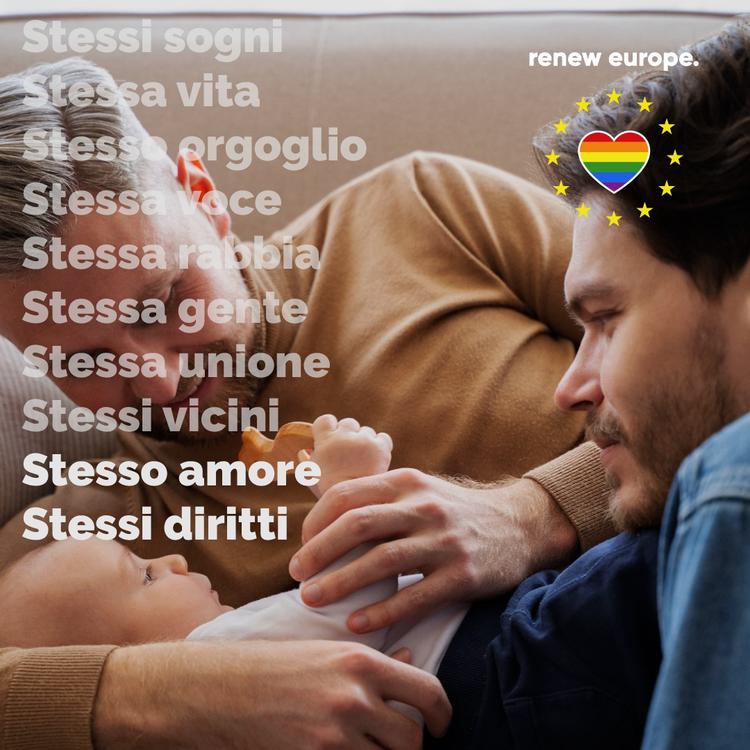 The Renew Europe Group in the European Parliament is appalled by the decision of the Padova Public Prosecutor's Office to ask a local court to rectify the birth certificate of a same-sex couple's child, as it considers the document "illegitimate" because it mentions both mothers names.
Another 33 couples have been notified that the prosecutor requested documents from the municipality to get them annulled.
Renew Europe defends the full mutual recognition of the rights of rainbow families in all Member States. And we want to remind Georgia Meloni's government now that the CJEU ruled that Member States must uphold the rights of same-sex couples and their children under EU law.
MEP Pierre Karleskind (Renaissance, France), Renew Europe shadow rapporteur on the parenthood regulation report and vice-president of the European Parliament's LGBTI Intergroup, says :
"The Italian decision is monstrous, because it simply amounts to the administrative removal of a child from one of its parents on the grounds of homosexuality. We cannot let children be the victims of this despicable far-right crusade against rainbow families".