Renew Europe Group supports Margrethe Vestager's candidacy for the EIB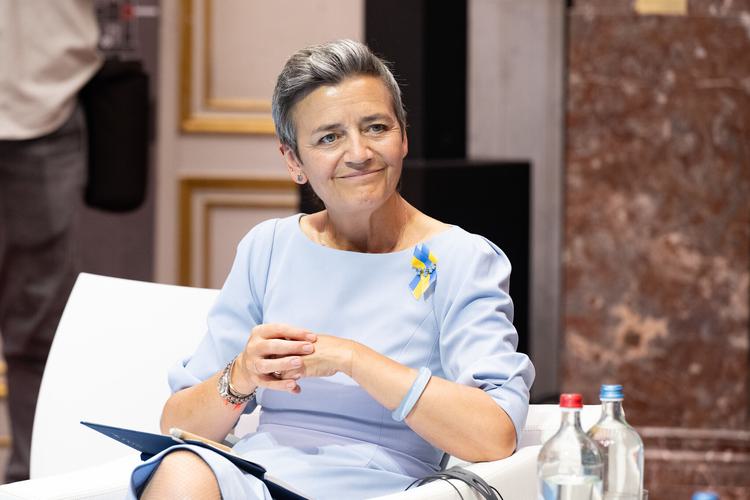 Member States will decide in the coming weeks who will preside over the European Investment Bank; the Renew Europe Group is wholeheartedly backing the candidacy of Commissioner Vestager.
Our group is convinced that the European Investment Bank has an increasingly decisive role in the digitalisation and green transition of our continent. Leadership and unmatched competence are necessary so the European Investment Bank can continue the transformation started under the presidency of Werner Hoyer.
Former Deputy Prime Minister of Denmark, two times EU Commissioner and currently Executive Vice-President of the European Commission, Margrethe Vestager is recognised as one of the most talented European officials of her generation. Her lasting legacy, especially on the European Digital Single Market, speaks for itself.
Her expertise in fighting monopolies and cartels, as well as corruption and money laundering, is of the upmost importance for such a high-level position in our banking system.
Her longstanding commitment to the green transition and the efficiency of our single market makes her the ideal candidate for this position. The appointment of Margrethe Vestager will be the guarantee that the EIB will operate in full accordance with the strategic objectives set by the European Parliament during this legislature.
"For many Europeans, Margrethe Vestager embodies the European general interest and the forward- looking mindset that our institutions need more than ever. We cannot think of a better qualified candidate to fulfil the ambition of the European Investment Bank and achieve the European targets in financing the digitalisation, green transition and reindustrialisation of our continent. Renew Europe calls on Member States to make the right choice by appointing Margrethe Vestager, President of the EIB."