No excuses for abuse and discrimination in sports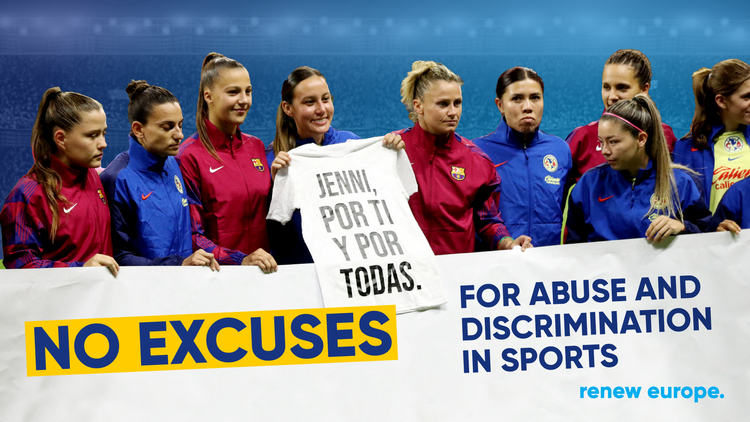 The non-consensual kiss captured during the FIFA Women's World Cup brought to light a form of sexual abuse and discriminatory treatment that women face daily. In a debate in the European Parliament today, Renew Europe highlighted that such behaviour cannot be normalised, nor justified by any circumstances.
It also puts on the radar the very widespread phenomenon of violence and discrimination within sports that needs to be addressed and stopped immediately. It does not just affect women, it does not only happen in football. LGBTQI+ athletes, people of colour and athletes with disabilities are often victims of harassment in the world of sports. Today, the European Parliament is finally speaking out against it.
Laurence Farreng (Mouvement Démocrate, France), the Renew Europe group's coordinator in the European Parliament's Committee on Culture and Education, said:
"We cannot tolerate aggression in the world of sport, as elsewhere, anymore. How many athletes are victims of abusive coaches, doctors and trainers? All these acts are criminally punishable in Europe, but the omertà rules that are present right to the top of the federations, are destroying some of our young athletes. The law has to be respected. It is up to us, Members of the European Parliament to ensure that it is enforced, to put pressure on major international organisations such as UEFA, to speak out on behalf of victims, to promote education on consent from an early age, and to harmonise our legal instruments."