Renew Europe brings people together under On The Ground initiative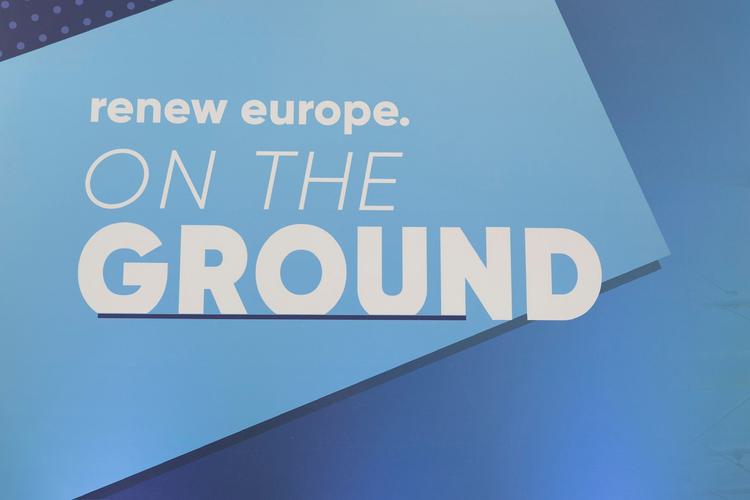 The Renew Europe Group in the European Parliament today launched a series of roundtables, which will take place in different cities across the EU, under the Renew Europe On The Ground initiative, engaging stakeholders, citizens and politicians in a productive dialogue on pressing issues concerning the present, while setting up the agenda for the future.
The aim of this initiative is to further involve citizens in discussing Europe ahead of the important 2024 elections and the first event kicked off in Sofia, focusing on a "Ever closer Union – the Bulgarian contribution to full European integration".
Today's debate offered an open discussion with citizens in Bulgaria, who exchanged their views and ideas with Members of the European Parliament from the Renew Group, Věra Jourová, Vice-President of the European Commission and Janez Lenarčič, European Commissioner for Crisis Management, each looking at various ways to advance European integration.
MEP Malik Azmani (VVD, The Netherlands), First Vice-President of Renew Europe Group, who opened the event in Sofia, said:
"European liberals are key to the renewal of the European project. We need bold liberal ideas to turn Europe into a real geopolitical actor that is able to act quickly. Renew Europe is therefore on the ground to engage with citizens and stakeholders so that we can shape our future together for a stronger, safer and more prosperous Europe. With new liberals amongst our ranks, we will have new ideas for the future of Europe in a time when we need it. We have to encourage our young people to get out and participate, so that we can make 2024 a turning point for a more liberal Europe."
Renew Europe MEP Ilhan Kyuchyuk, (Movement for Rights and Freedoms, Bulgaria) and Co-President of the Alliance of Liberals and Democrats for Europe, added:
"Achieving full European integration is not just a plea of Bulgaria. It's an imperative to the EU, if we want the achieve the Treaty goal for ever closer Union among the people of Europe, a Union that is strong enough to brace the quickly changing realities. An important element of that is achieving Schengen and Eurozone membership, sustainable economy, integrated energy market and agriculture in every member state and I am happy that we had the chance to bring these important European topics to the Bulgarian citizens."
The Renew Europe On The Ground initiative will reach many other European cities, including Bordeaux, Riga, Prague, Budapest, Bucharest, Helsinki and Porto, proposing debates on topics such as disinformation in the EU, the green transition in the Nordic countries, artificial intelligence and a liberal paradigm for modernization of Romania.