Hit Putin where it hurts: The EU must put in place mechanisms to limit Russia's ability to bypass sanctions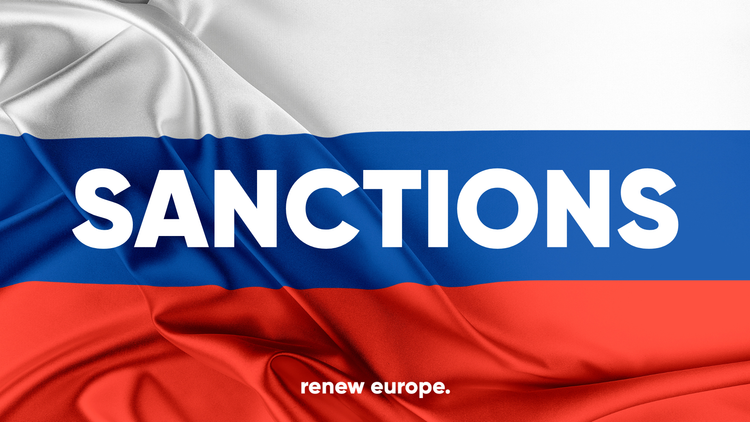 The Renew Europe Group in the European Parliament calls on EU Member states to clearly identify sanctioned Russia's foreign assets held in their jurisdictions and ensure that they are effectively removed from the reach of Russian entities.
In a resolution on the effectiveness of the EU sanctions on Russia initiated by our political group, today adopted by the plenary, Renew Europe made it clear that EU-level oversight of sanctions implementation must be reinforced, while a sanction circumvention prevention and monitoring mechanism is needed in order to limit Russia's ability to bypass sanctions.
Renew Europe MEP, Bernard Guetta (Délégation L'Europe Ensemble, France), shadow rapporteur on Russia, said:
"No economic sanction against any regime has ever brought an economy to its knees. This is as true today for Russia as it was for South Africa, but the weapon of sanctions is formidable, because it causes industries to run out of steam, multiplies financial difficulties and forces their targets into a permanent search for uncertain and very costly byways. Putinism is hurt. Putinism is suffering, but there are obviously loopholes in our system and new, better-targeted measures need to be taken that will hurt the aggressor even more. This is what we are calling for in this resolution."
Member States' authorities must cooperate more closely in investigating violations or evasion of sanctions and prevent and severely punish these offenses, which have serious consequences.
We also call on the EU institutions to reach a swift agreement on an ambitious directive on the definition of criminal offences and penalties for the violation of Union's restrictive measures. Moreover, the European Council must extend the powers of the European Public Prosecutor's Office to include these criminal offences.