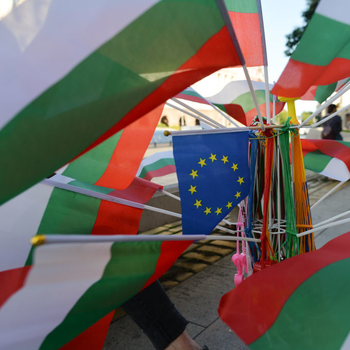 The European Parliament today adopted a resolution on the rule of law and fundamental rights in Bulgaria. Renew Europe supports the resolution, which calls for the independence of the judicial system to be upheld, measures against corruption and money-laundering as well as the protection of media freedom, the right to peaceful protests and other fundamental rights of the Bulgarian citizens.
Renew Europe firmly condemns the use of force, especially in the form of violent repression of protesters and journalists, as well as hate speech and discrimination against persons belonging to minority groups. Events in Bulgaria again show why we need a comprehensive EU wide mechanism to protect the rule of law, democracy and fundamental rights.
MEP Ramona Strugariu, member of the Committee on Civil Liberties and shadow on the report, said:

"Especially at a time where the European Parliament has taken a tough stance in favour of a strong mechanism for Rule of Law conditionality in the next MFF and where several group leaders made it very clear that our common European values are not for sale, we cannot stay silent on what is happening in Bulgaria.

The text adopted today is a powerful message of solidarity with the aspirations of the Bulgarian people and their legitimate demands. We deplore the significant deterioration of respect for the principles of rule of law, democracy and fundamental rights, including the independence of the judiciary, separation of powers, the fight against corruption and freedom of the media.

It is only by being explicit and not shying away from denouncing the cases of high-level corruption that we can allow the Bulgarian democracy to heal and avoid that the country becomes a captured state. We owe it to the Bulgarian citizens who matter the most. And to them we are loudly saying today: your voices are heard, the European Parliament is not looking away!"
For more information, please contact
Caroline Rhawi
Mob : +46 (0)73 912 70 77