European Commission must present a forward-looking revised Industrial Strategy that enhances the twin green and digital transitions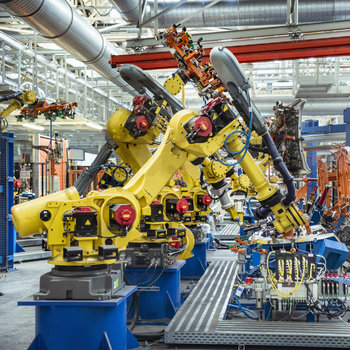 Action must be taken to help European industry transform itself into an even more competitive, digital and climate-friendly driver of the European economy, ensuring the prosperity of the Union's citizens. After Thursday's adoption in plenary of a parliamentary initiative report on a long-term strategy for Europe's industrial future, Renew Europe urges the European Commission to include two parts of future actions in the revised Industrial Strategy that will be presented in March next year: immediate recovery from the economic slump caused by the covid-19 crisis and, subsequently, a long-term digital and green transformation.
Christophe Grudler (Mouvement Démocrate, France), Renew Europe shadow rapporteur for the initiative report said:
"With this report, the European Parliament sends a clear message: European citizens want the EU to do more to support its industry and its jobs. The COVID-19 crisis has shown to us that we need to give the EU the financial and regulatory means to withstand economic shocks. The upcoming revised Industrial Strategy must be centered around resilience, innovation and renewed leadership. I believe the European industry has immense potential to carry out a successful green and digital transition. But for this to be possible, we need to be more ambitious about research and innovation, develop strategic autonomy and support our small, medium and big businesses as the strength of our economy lies in them".
Martina Dlabajovà (ANO 2011, Czech Republic), Renew Europe coordinator in the Industry, Research and Energy Committee says:
"We need to set the right framework for our industry to excel, innovate and compete at global level, a clear vision where synergies across public and private investments truly enable a systemic transformation. This cannot happen without a state-of-the-art infrastructure and massive financing in R&D. We expect a revised Industrial Strategy that brings Europe at the forefront of technological development, by breaking barriers within our Single Market, without indulging in protectionist temptations".
For more information, please contact
Linda Aziz-Rohlje
Mob : +32 486 94 76 82