Covid-19 vaccination: Renew Europe repeat call for transparency, fairness and EU-cooperation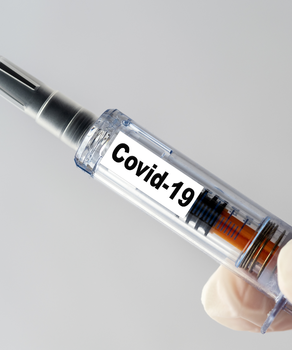 Renew Europe continues to push for transparency and EU-wide cooperation in battling the Covid-19 crisis, and today's exchange of views between the members of the ENVI committee and the head of the European Medicines Agency ( EMA), Ms Emer Cooke, highlighted the progress made in recent months.
Ms Cooke laid out the efforts undertaken to combine the speed and the safety of the market authorisation process, as well as the need to monitor the effectiveness of vaccines after authorisation and use. The EMA clearly realises how important public support and trust in the vaccination process is, and assured MEPs it has increased public consultation and communication efforts to meet any questions or concerns.
MEP Pascal Canfin (Liste Renaissance, FR), chair of the ENVI committee, voiced the continued support of the European Parliament to the EMA's work in linking up with agencies and governments across the EU, so that vaccines will be safe for use to all no matter where in the EU they live, and with organisations worldwide: 'We are very supportive of the work of EMA in order to get a speedy and large access to the Covid-19 vaccine. In order to succeed, transparency remains key to ensure trust and the acceptability of the vaccine in all the member states.'
MEP Nils Torvalds (Svenska folkpartiet, FI), adds: 'We're all eager for vaccination to begin, but hard questions need still to be asked about the negotiations with companies, on the challenges with logistics and the roll-out of vaccines and also the development of future medicines. Renew Europe will continue to focus on the EU's role in safeguarding transparency and fairness.'
For more information, please contact
Vincent Stuer
Mob : +32 473 29 04 43