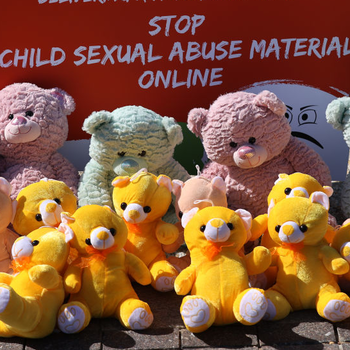 The Renew Group condemns the decision of Facebook to suspend its activity to detect and remove child sexual abuse material (CSAM). The decision of Facebook is incomprehensible. The more so as other companies, including Microsoft, Google, Linkedin, Roblox, Yubo (…) have announced they will continue the detection and removal of CSAM.
Facebook's sudden wariness of acting in a legal vacuum is not very convincing. Facebook knows full well it is not running the risk to incur sanctions for fighting child sexual abuse online. Facebook has an army of lawyers and fines are considered a regular cost of running their business.
The Commission, the European Parliament and the Council are in the process of finalising emergency legislation aiming to close any possible legal gap that would be an obstacle to fighting child sexual abuse online. The legislators are working at very high speed, and the emergency law will be in place very soon. It is a joint responsibility to ensure the continued fight against the horrendous crime of child sexual abuse. We expect all parties to take their responsibility to continue to protect children.
For more information, please contact
Petre Nicholas
Tel : +32 2 284 35 80
Mob : +32 476 69 97 08