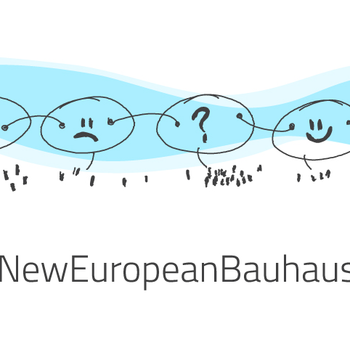 Renew Europe supports the project of the New European Bauhaus, whose first phase was launched a few days ago by the European Commission. This initiative is inspired by its celebrated predecessor, born 100 years ago in Germany on the initiative of Walter Gropius. By taking up the challenges of the beginning of this century, particularly those linked to climate change, the New European Bauhaus aims to provoke the emergence of a creative and interdisciplinary movement at the crossroad of culture, science and art.
This project must be as open as possible and allow real and active participation of artistic networks, associations, intellectuals, start-ups and citizens. In order for this project to succeed, it is essential to affirm its democratic dimension.
Renew Europe would like the Commission to define more precisely the objectives it is setting for the New European Bauhaus. The budgetary aspect is also important. The financial framework for the project should be specified quickly.
Creation and innovation must be given their rightful place in the European Green Deal. The New European Bauhaus is an initiative that is attracting our full attention. It is up to us not to miss it.
Laurence Farreng (Renaissance, France), Renew Europe coordinator in the Culture & Education Committee, said : "This project is excellent news, because the Green Pact that is to transform our way of life needs to be embodied! It must add that extra soul that will motivate us to accomplish this change, which is indispensable but always difficult.
And it is by associating the creative forces of Europe, artists, architects, designers, students, innovators, craftsmen, engineers, with our climate objective, that we will be able to turn the transformation into a true innovative movement, of society, even of civilisation."
For more information, please contact
Hughes Beaudouin
Mob : +32 473 400 129