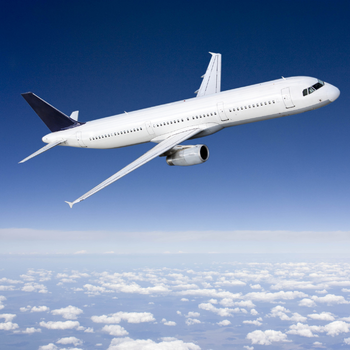 Anticipating a very slow return to normal in the aviation sector, Renew Europe voted today, in a virtual plenary session of the European Parliament, for common rules on airport slots, suspended at the height of the pandemic, to be gradually reintroduced from the coming summer season.
Dominique RIQUET (Renaissance, France), EP rapporteur on behalf the committee on transport and tourism (TRAN), declared: "The slow return to a normal situation in air transport justifies the reintroduction, slowly, of competition in the allocation of airport slots. The European Parliament has been very careful not to destabilise a suffering sector: this measure begins a return to normal while preserving the historic rights of airlines".
The aim of the amended EU regulation is to preserve the historic rights of airlines without further altering free competition more than necessary. Carriers will thus be required to comply with at least half of their flight plans, otherwise they will be forced to resell their unused slots in accordance with the provisions of European regulations. They will also be able to hand in up to 50% of their slots at the start of the season, with a guarantee of keeping them the following year. Under normal circumstances, airlines must ensure at least 80% of the lines allocated to them in order to claim to keep all the slots reserved for them. The European Commission will assess the application of this transitional regime for one year.
------------------------------------------------------------------------------------
Renew Europe accompagne un redécollage en douceur du Transport aérien
Anticipant un retour très lent à la normale dans le secteur aérien, Renew Europe a voté aujourd'hui, en session plénière du Parlement européen réuni virtuellement, pour que les règles communes en matière de créneaux aéroportuaires, suspendues au plus fort de la pandémie, soient réintroduites de manière progressive à partir de la saison estivale à venir.
Dominique RIQUET (Renaissance, France), rapporteur du Parlement européen au nom de la commission des transports et du tourisme (TRAN), a déclaré : « La lenteur du retour à une situation normale dans le transport aérien justifie de réintroduire avec précaution la concurrence dans l'attribution des créneaux aéroportuaires. Le Parlement européen s'est montré très attentif à ne pas déstabiliser un secteur en souffrance: cette mesure amorce un retour à la normale tout en préservant les droits historiques des compagnies aériennes ».
L'objectif de cette modification règlementaire européenne est de préserver les droits historiques des compagnies aériennes sans altérer plus que de besoin la libre-concurrence. Les transporteurs seront ainsi tenus de respecter au moins la moitié de leurs plans de vol sous peine d'être contraints de revendre leurs créneaux inutilisés selon les dispositions de la réglementation européenne. Ils auront également la possibilité de remettre jusqu'à 50% de leurs créneaux en début de saison, avec une garantie de les conserver l'année suivante. En temps normal, les compagnies aériennes doivent assurer au moins 80% des lignes qui leur sont allouées pour prétendre conserver tous les créneaux qui leurs sont réservés. La Commission européenne évaluera pour un an l'application de ce régime transitoire.
For more information, please contact
Goleanu Lucian
Tel : +32 2 283 40 20
Mob : +32 474 09 14 39