Renew Europe calls on EU institutions to launch the Simone Veil Pact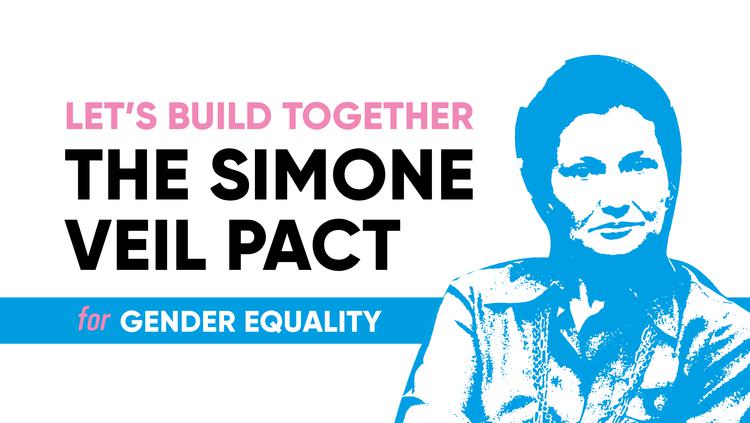 Today, Renew Europe has called on European Commission President Ursula von der Leyen, acting European Parliament President Roberta Metsola and European Council President Charles Michel to launch the Simone Veil Pact.

The Simone Veil Pact, representing a political commitment by Member States to adopt the most progressive measures in women's rights, aims to make a reality of equality between women and men as a fundamental right at the heart of the European project.
Commenting on the declaration announced today, Stéphane Séjourné, President of Renew Europe, said:
"Even though equality between women and men is a fundamental right enshrined in the European Treaties, it is far from a reality in many places in Europe. In today's declaration, our group calls for the need to preserve, promote and strengthen the rights of all European women at all levels under the support of the European institutions."
Our group asks the three EU institutions to sign our declaration and support the principles of sexual and reproductive rights, combatting violence against women, enhancing political representation, and ensuring gender-equal family life and equality at work.
To make these rights a reality for women on our continent, we want the European Commission to identify the most effective legislation to encourage their introduction and application in Member States or, if suitable, propose it at the European level. Following this, we ask the Member State to introduce the most relevant measures identified by the European Commission into its legislation.

Further, we call on the European Parliament to annually monitor the implementation of the commitments made by the national authorities and the European institutions. Finally, we call on the European Council and the Council of the European Union to make gender equality a political priority for our union.

Samira Rafaela, Renew Europe's coordinator on the Women's Rights and Gender Equality (FEMM) Committee, said:
"Our fight for equal rights for women is far from over. There is a bitter conservative wind blowing through Europe, opposing anything that contributes to the advancement of women's rights. The Simon Veil Pact is our commitment to all women and girls in Europe. We stand by you and we will continue our fight for equality."
Read the whole declaration here.